Scoring and Timing Systems for Cross Country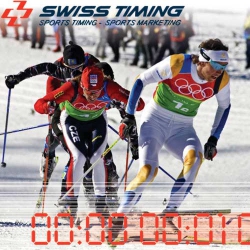 Article: STCC
Manufacturer: Swiss Timing (Switzerland)
Category: Scoring and Timing systems
Specifications: Start display with starting light and acoustic horn, The start gate for individual and sprint events, Scoreboard of running time or video LED Display for Cross Country, special timer with backup, Transponder system, Photofinish camera Myria, PC with Partcipants and competition management software, HD — finish video replay system and etc.
Settings and integration of this system are highly dependent on the configuration of a sports facility.
Sertifcates : FIS Approved
General Description:
The Swiss company "Swiss Timing" offers scoring and timing systems for the sports industry. The single features and complete sets strongly depend on the configuration of the sports arena in which they are installed and the level of sporting activities to be conducted. If you want to implement a scoring and timing system - please refer to our managers. They will help you decide on the appropriate equipment and will answer all your questions about options, costs, delivery dates, etc. of the system.
Another sports equipment from category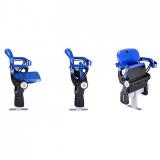 Stadium seats M2012 Metallic console - certificated by FIBA, UEFA /FIFA
Article:stadium—seats—m2012—metallic—certificated—by—fiba—uefa—fifa
Made in: EU
Model: M2012 Metallic console
Category: Tribune, seats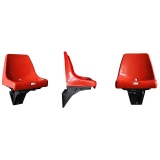 Stadium seats M2008 polyamide console - UEFA recommendations and FIBA approved
Article:stadium—seats—m2008—polyamide—console———uefa—recommendations—and—fiba—approved
Made in: EU
Model: M2008 polyamide console
Category: Tribune, seats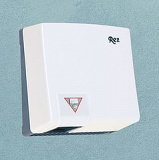 Hand dryers AVRZ1004
Article: AVRZ1004
Level: 4
Material: Plastic casing
[Air exhaust (m3/h):] 258
[Exhaust temp. (°C):] 65
[Nominal output (Watt):] 2000
[Weight (kg):] 2.8
[Dimensions (BxHxT):] 260x270x140 mm
Operating voltage 230V.
Sound level 65 dB.
Air Stream 2000 and MFLW 2 optoelectronic motion detection (range 0–40 cm).