Boxing scoring system - AIBA approved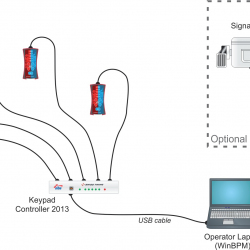 Article:

STBX

Manufacturer: Swiss Timing (Switzerland)

Category: Refereeing and timing systems complies AIBA programs on a high-quality level

SYSTEM COMPONENTS:

■ BSS2013 application software

■ Five judges keypads including cables

■ Keypad controller

■ Main timer MTS900

Sertifcates: AIBA approved

General Description:

The Swiss company "Swiss Timing" offers scoring and timing systems for the sports industry. The single features and complete sets strongly depend on the configuration of the sports arena in which they are installed and the level of sporting activities to be conducted. If you want to implement a scoring and timing system - please refer to our managers. They will help you decide on the appropriate equipment and will answer all your questions about options, costs, delivery dates, etc. of the system.
Another sports equipment from category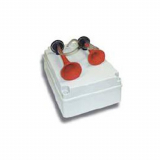 OMEGA SATURN External Horn
Article: 3400.786
Material: Steel / Plastic
Color: White
Dimensions: 310 x 230 x 130 mm
Weight: 3,9 kg
Power supply: 100 VA
Sound power: 113,4 dB (pneumatic horn)
Manufacturer Swiss Timing (Switzerland)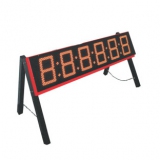 Timing scoreboard Gemini
Article: 3449.961
Manufacturer: Swiss Timing (Switzerland)
Category: Scoring and Timing systems
Specifications:The Gemini is a modular 9—or 6 digit or 12 alphanumerical characters scoreboard that uses LED technology and allows indoor as well as outdoor applications with IP54. The height of LED's 24cm. for digits and 20cm. for alphanumeric display
Housing dimensions/Weight:
type 9 digits: 2400x340x94 mm., / 15,3 kg.
type 6 digits: 1460x340x94 mm., / 10,2 kg.
type 12 alfanum: 2400x340x94 mm., / 15,7 kg.
Certifications:CE and RoHS
Boxing scoring system - AIBA approved
Article:STBX
Manufacturer: Swiss Timing (Switzerland)
Category: Refereeing and timing systems complies AIBA programs on a high—quality level
SYSTEM COMPONENTS:
■ BSS2013 application software
■ Five judges keypads including cables
■ Keypad controller
■ Main timer MTS900
Sertifcates: AIBA approved