OMEGA SATURN External Horn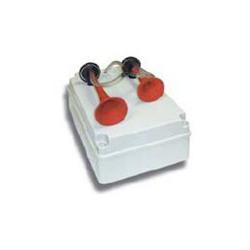 Article:

3400.786

Material: Steel / Plastic

Color: White

Dimensions: 310 x 230 x 130 mm

Weight: 3,9 kg

Power supply: 100 VA

Sound power: 113,4 dB (pneumatic horn)

Manufacturer Swiss Timing (Switzerland)

The electronic horn allows you to play the sound of the horn, for various sports (hockey, basketball, water polo, etc.), to indicate time periods (main time, break time, final attack, etc.), with control of a chronometric device (chronometer, console, controller) or manually by using the connected button, the horn retains full functionality (autonomy), when the power supply is disconnected from the mains 220 volts, due to the presence of an internal battery.
Another sports equipment from category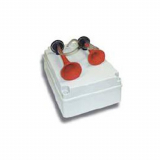 OMEGA SATURN External Horn
Article: 3400.786
Material: Steel / Plastic
Color: White
Dimensions: 310 x 230 x 130 mm
Weight: 3,9 kg
Power supply: 100 VA
Sound power: 113,4 dB (pneumatic horn)
Manufacturer Swiss Timing (Switzerland)