Painted aluminum international hurdle. IAAF certificate.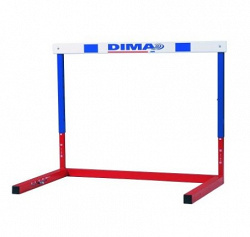 Article:

AVDM1070

Hurdle construction made from aluminium, PVC lath.

Adjustable heights: 65 - 76 - 84 - 91 - 99 - 106 cm.

Colour: Blue, red, white.

Compliance with: I.A.A.F certified n° E-10-0595.

Racks and base with plastic caps for safety and aesthetic appearance. Simple system for setting the height of the lath. Made in EU.
Another sports equipment from category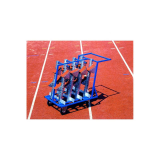 Compact starting blocks cart
Article: AVDM1185
Essential cart to carry and store 8 starting blocks.
Easy to use, nice design, very maneuvrable. Equipped with a handle for easy maneuvering.
Mounted on 4 100mm wheels (2 fixed wheels and 2 swiveling wheels). Made in EU.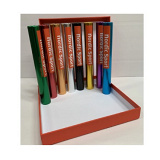 Relay Batons Aluminum. IAAF certificate.
Article: AVNO0061
Set of eight relay batons of anodized aluminium. Made in EU.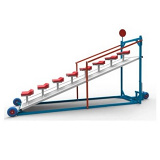 Timer's Stand
Article: AVNO0060
Timer's stand made of aluminium with 8 seats.