World championship aluminum Prestige hurdle. IAAF certificate.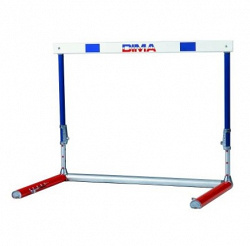 Article:

AVDM1067

Hurdle construction made from aluminium, PVC lath.

Adjustable heights: 76 - 84 - 91 - 99 - 106 cm.

Colour: Blue, red, grey.

Compliance with: IAAF certified n° E-99-0087.

Excellent quality and exceptional design. Very easy to maintain and to use.
Ergonomic aluminum handle for height adjustment at the touch of a button.
Ergonomic button for easy handling when moving the counterweight along the metric scale.
Ovoid profile with 3-way aluminum connection elements.
Made in EU.
Another sports equipment from category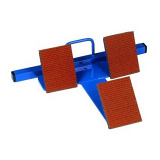 Tripod Starting blocks
Article: AVDM1087
Colour: Blue, brown
Placed down or fixed (pin) with a handle. Comprised of 3 fixed blocks (1 in front, 2 at the back) covered with a synthetic cover. Very quick to use. No right—hand or left—hand adjustment. Made in EU.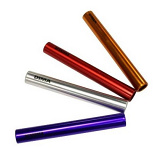 Aluminum relay batons
Article: AVDM1172
Lenght:
[29.5cm. Diametre:] 38.5mm.
Set of 4 batons.
IAAF certified.
Anodised aluminum relay batons with 4 different colors. Made in EU.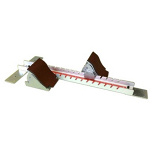 Сompetition starting blocks. IAAF certificate.
Article: AVDM1083
Colour: Grey, brown
Compliance with: I.A.A.F Certified n° E—02—0340
Nice—looking model, heavy, stable and highly technical.
Wide center rail in extruded aluminium, very rigid with 18 adjustment options. 4 block angle positions. Blocks interchangeable with synthetic pads. Delivered with spikes and pins to hold the starting block on synthetic or cinder track. Made in EU.