School hurdle set of 6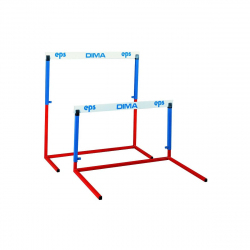 Article:

AVDM1192

10 possible height adjustments.

Heights: 55 - 60 - 65 - 70 - 76 - 84 - 91 - 96 - 99 - 106 cm - Width: 1m

Sturdy and easy to handle, Lacquered steel construction, supplied with protective rubber end pieces. The PVC hurdle board is set on rubber supports for greater safety and less apprehension. Automatic height adjustments.
Made in EU.
Another sports equipment from category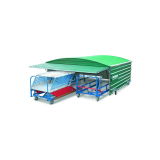 Shed on swiveling wheels for 2 hurdle carts
Article: AVDM1188
Capacity: 2 hurdle carts.
Jack—operated door for easier handling, a lower ground clearance and optimum security.
Made in EU.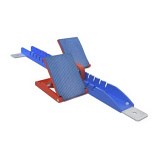 Starting Block Elite. IAAF certificate.
Article: AVNO0051
A top class block with wider pedals. Rubber faced pedals made of aluminium. Rail made of aluminium profile. Made in EU.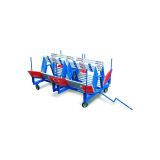 Cart for 60 competition hurdles
Article: AVDM1190
This cart is ideal for transporting and storing 60 hurdles.
Rear platform allowing transportation of 3—4 persons.
Delivered with a vehicle towing bracket.
Made in EU.