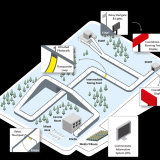 Article: STBS
Manufacturer: Swiss Timing (Switzerland)
Category: Scoring and Timing systems
Specifications: Start display with starting light and acoustic horn, Scoreboard of running time and Video SCB, special timer with backup, and etc. Full set of timing equipment can be used for bobsley, luge relay and skeleton.
Settings and integration of this system are highly dependent on the configuration of a sports facility.
Sertifcates : IBSF Approved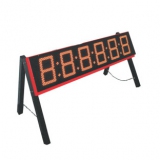 Article: 3449
.961
Manufacturer: Swiss Timing (Switzerland)
Category: Scoring and Timing systems
Specifications: The Gemini is a modular 9—or 6 digit or 12 alphanumerical characters scoreboard that uses LED technology and allows indoor as well as outdoor applications with IP54. The height of LED's 24cm. for digits and 20cm. for alphanumeric display
Housing dimensions/Weight:
type 9 digits: 2400x340x94 mm., / 15,3 kg.
type 6 digits: 1460x340x94 mm., / 10,2 kg.
type 12 alfanum: 2400x340x94 mm., / 15,7 kg.
Certifications: CE and RoHS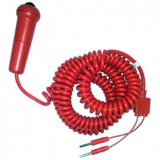 Article: 3498
.701
Manufacturer: Swiss Timing (Switzerland)
Model: OIT5
Category: part of refereeing and timing systems
Specifications:
— In the free position is open button;
— Connectors such as "banana"
— waterproof and handy with spiral cable 1,25м
— Protection IP67
Certifcates : FINA demand compliance