Button judge-timekeeper OIT5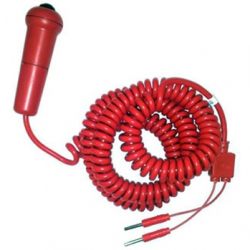 Article:

3498.701

Manufacturer: Swiss Timing (Switzerland)

Model: OIT5

Category: part of refereeing and timing systems

Specifications:

- In the free position is open button;

- Connectors such as "banana"

- waterproof and handy with spiral cable 1,25м

- Protection IP67

Certifcates : FINA demand compliance

Button judge Timekeeper - one of the most versatile of elements of timing. Red pushbutton OIT5 is used in virtually any system, especially in intensive systems in which a judge is supposed duplication of automation - timekeeper. Button judge timekeeper comfortable in the hand, protected from moisture, easily and clearly pressed, is not afraid of falling. Judge timekeeper button can be used to record the finish of swimmers (with manual capture of the results), to capture the moment of starting athletes in the relay races (with manual fixing of false starts), to duplicate the swimmer touches the finish panel and other sports that require the use of a button: athletic, swimming, cross country, biathlon, short track and etc..
Another sports equipment from category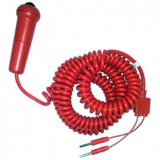 Button judge-timekeeper OIT5
Article: 3498.701
Manufacturer: Swiss Timing (Switzerland)
Model: OIT5
Category: part of refereeing and timing systems
Specifications:
— In the free position is open button;
— Connectors such as "banana"
— waterproof and handy with spiral cable 1,25м
— Protection IP67
Certifcates: FINA demand compliance