Scoring and Timing systems for cycling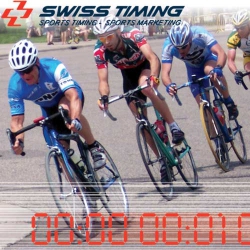 This equipment is no longer supplied. Please search through the catalog for analogues.
Article:

scoring-and-timing-systems-for-cycling

Manufacturer: Swiss Timing

Category: Scoring and Timing Systems

Specifications:

Settings and integration of this system are highly dependent on the configuration of a sports facility.

General Description:

The Swiss company "Swiss Timing" offers scoring and timing systems for the sports industry. The single features and complete sets depend strongly on the configuration of the sports arena in which they are installed and the level of sporting activities to be conducted. If you want to implement a scoring and timing system - please refer to our managers. They will help you decide on the appropriate equipment and will answer all your questions about options, costs, delivery dates, etc. of the system.
Another sports equipment from category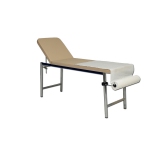 Medical examination couch
Article:AVSS1101
Varnished and chromed steel structure, reclining headrest and lying area padded and covered with washable synthetic leather. Total dimensions of surface 190×60 cm. Made in EU.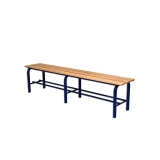 Locker room bench
Article:AVSS1388
Dimension 200x35x45 cm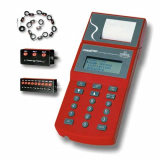 OMEGA PowerTime II Hand-held timer/printer
Article: 3462.900
Dimensions: 210 x 95 x 40 mm
Weight: 410 g (no paper, no batteries)
Display: Alphanumeric LCD, 4 lines of 16 char. each
Timebase type: Thermo—compensated quartz oscillator
Timebase resolution: 1/1000 sec to 1 sec (programmable)
Chronograph: 23.59.59.999 repetitive
Keyboard: 10 numeric keys and 8 function keys
Acoustic signal: 1 KHz
Memory capacity: Maximum 2000 competitors
Printer: 24 alphanumeric characters per line
Print speed: 1,5 s per line
Paper: Thermal, width 58 mm, length 8 m
Printing capacity: 2000 lines per roll
Serial link: RS232 (data); RS485 (display)
External power supply: 9—15 VDC
Internal power supply: 4 alkaline batteries 1.5 V, 1500 mAh, type AA/LR6/UM3
Operating time without serial output: > 30 hours and 2000 printed lines at + 20°C
Operating time with running time on PC and scoreboard: > 12 hours and 2000 printed lines at +20°C
External power: Power jack plug Ø3.5 / 1.9 mm for 9 V power adaptor
Operating temperature: — 10 °C to +50°C
Storage temperature: — 30 °C to +60°C
Printer temp. Range: — 10 °C to +50°C
Protection: IP40
Mains power: 115—230 VAC, 50—60 Hz depending on model
Output voltage: 9V DC 1.2A
Manufacturer Swiss Timing (Switzerland)