Lap Counter electronic
This equipment is no longer supplied. Please search through the catalog for analogues.
Article:

lap-counter-electronic

[Made in: Germany

Model: RU 30291

Category: Athletics equipment

Specifications:

Digits ca. 23cm high.

Movable. With control panel.
Another sports equipment from category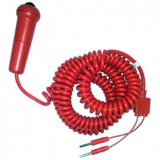 Button judge-timekeeper OIT5
Article: 3498.701
Manufacturer: Swiss Timing (Switzerland)
Model: OIT5
Category: part of refereeing and timing systems
Specifications:
— In the free position is open button;
— Connectors such as "banana"
— waterproof and handy with spiral cable 1,25м
— Protection IP67
Certifcates: FINA demand compliance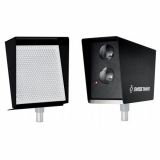 ARGES reflex photocell
Article: 3459.900
Battery type : 3xAA or UM—3
Average battery life : ~ 20h (with alkaline batteries)
Battery indicator : 4 levels battery symbol
Dimensions : 188 x 57 x 95 mm
Photocell weight : 915 g (incl. batteries)
Reflector weight : 160 g
Fixing : UNC 1/4" mounting thread
Operating temperature : —30°C to 70°C
Storage temperature : —40°C to 85°C
Operating distance : up to 30m
Response time : < 1 ms sensing time
Relative humidity : up to 95% (non—condensing)
Protection class : IP54
Manufacturer Swiss Timing (Switzerland).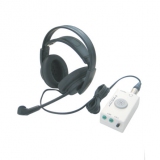 Telephone set with headset
Article: 3431.921
Autonomy about 100 hours
Microphone—headset dynamic microphones and headsets
Power supply 1 x 9V battery
Manufacturer Swiss Timing (Switzerland)