---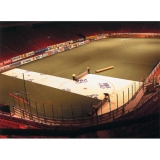 Made in: EU
Category: Flooring for ice arenas

Technicals Features:
Rinktex – a smart, insulating material which can be laid on ice. Rinktex enables an arena or ice rink to be put to other uses, increasing the owner's revenue.

All arenas and ice halls need to generate income. In just a couple of hours, Rinktex transforms an arena, ice rink or sports hall into a versatile venue for concerts, exhibitions or indoor sports. Rinktex is used by leading arenas such as the the Ericsson Globe, Scandinavium, Kinnarp Arena and many others. Rinktex can be laid straight onto ice or floor, and then all you have to do is add chairs or grandstand seating before opening the doors to the public. Naturally you can cover just part of an ice rink and leave the rest as bare ice.
Add to your inquiry to the project manager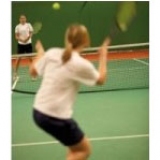 Made in: EU
Category: Flooring for tennis courts

Technicals Features:
Bolltex Elite absorbs noise and keeps the sound level in the hall at a comfortable level. The floor is soft and, consequently, gentle on the body. If your club attracts leisure and young players, Bolltex Elite is the natural choice. Choose form several different colour combinations to give your hall that special look. Bolltex Elite is extremely durable and retains its playing properties for many years. The flooring is easy to clean and vacuum to keep it looking fresh. Bolltex Elite comes in wide rolls which leave fewer joints and speeds up the installation process. Also available as a portable tennis floor.
Add to your inquiry to the project manager