Scoring and Timing systems for volleyball - FIBV Approved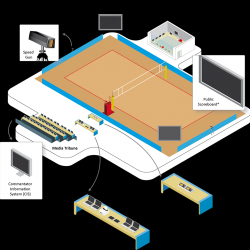 Article:

STVB

Manufacturer: Swiss Timing (Switzerland)

Category: Scoring and Timing systems

Specifications: Main controller Saturn, Scoreboard Saturn or Video SCB, horn and etc.

Settings and integration of this system are highly dependent on the configuration of a sports facility.

Sertifcates : FIVB Approved

General Description:

The Swiss company "Swiss Timing" offers scoring and timing systems for sports competitions. The single features and complete set for volleball scoring depend strongly on the configuration sports arena in which they are installed and the level of sporting activities to be conducted. If you want to implement a scoring and timing system - please refer to our managers. They will help you decide on the appropriate equipment and will answer all your questions about options, costs, delivery dates, etc. of the system.
Another sports equipment from category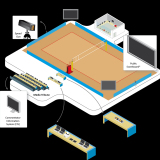 Scoring and Timing systems for volleyball - FIBV Approved
Article:STVB
Manufacturer: Swiss Timing (Switzerland)
Category: Scoring and Timing systems
Specifications: Main controller Saturn, Scoreboard Saturn or Video SCB, horn and etc.
Settings and integration of this system are highly dependent on the configuration of a sports facility.
Sertifcates: FIVB Approved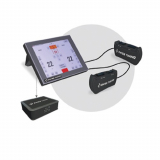 FSTT Timer set
Article: 3510.901
Power supply: 24 VDC (110—230 VAC adapter included)
According to the FIBA rules
Manufacturer Swiss Timing (Switzerland)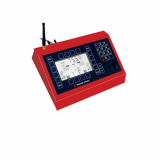 OMEGA Multisport controller SATURN 2
Article: 3500.900
Keyboard: 34 keys (of which 16 are software dependent – in relation with the screen). Game time Start / Stop switch.
Display: 5.4" graphics (240 x 128 pixels) B/W
Power consumption: 115—230 VAC (adapter)
Protection: IP43
Dimensions: 285x210x84 mm
Weight: 1.5 kg
Manufacturer Swiss Timing (Switzerland)