OMEGA Multisport controller SATURN 2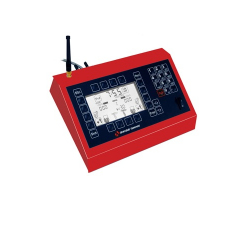 Article:

3500.900

Keyboard: 34 keys (of which 16 are software dependent – in relation with the screen). Game time Start / Stop switch.

Display: 5.4" graphics (240 x 128 pixels) B/W

Power consumption: 115-230 VAC (adapter)

Protection: IP43

Dimensions: 285x210x84 mm

Weight: 1.5 kg

Manufacturer Swiss Timing (Switzerland)

Swiss Timing Ltd offers a large selection of scoreboards of the SATURN range, which are suitable for all omni sports halls. The selection of the scoreboard can be done from this ergonomic console. The keyboard of the console has partially alphanumeric and functional keys. This makes the use for the operator comfortable. This console can also be used with the VEGA and ORION display boards.
Another sports equipment from category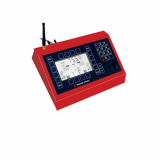 OMEGA Multisport controller SATURN 2
Article: 3500.900
Keyboard: 34 keys (of which 16 are software dependent – in relation with the screen). Game time Start / Stop switch.
Display: 5.4" graphics (240 x 128 pixels) B/W
Power consumption: 115—230 VAC (adapter)
Protection: IP43
Dimensions: 285x210x84 mm
Weight: 1.5 kg
Manufacturer Swiss Timing (Switzerland)