Scoring and Timing systems for basketball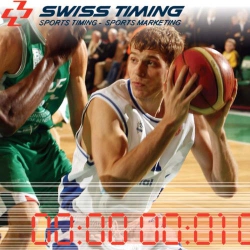 Article: STBB
Manufacturer: Swiss Timing (Switzerland)
Category: Scoring and Timing systems
Specifications: Main controller Saturn, Scoreboard Saturn or Video SCB, Shot clocks, Dressing room clocks, horn and etc.
Settings and integration of this system are highly dependent on the configuration of a sports facility.
Sertifcates : FIBA Approved
General Description:
The Swiss company "Swiss Timing" offers scoring and timing systems for sports competitions. The single features and complete sets basketball scoring depend strongly on the configuration sports arena in which they are installed and the level of sporting activities to be conducted. If you want to implement a scoring and timing system - please refer to our managers. They will help you decide on the appropriate equipment and will answer all your questions about options, costs, delivery dates, etc. of the system.
Another sports equipment from category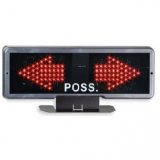 An electronic device indicator arrow possession basketball game table
Article:AVSS1431
Indication with LED lights, anti—glare surface. According to FIBA ​​rules. Dimensions 60x25x2 cm. Made in EU.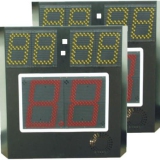 shot clock SATURN
Article: 3500.993.22
Manufacturer: Swiss Timing (Switzerland)
Category: Part of refereeing and timing systems
Specifications:
Set of 2 shot clocks with game clock. Can be mounted on the basket structure. 3 devices can be mounted in triangle.
Digits of 250mm red LED and 150mm amber LED for game clock. Internal horn.
Models on choice: one or double sided
Certifications: FIBA level 1 & 2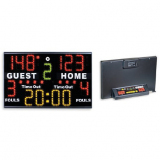 Tabletop portable electronic multisport scoreboard PS-M
Article:AVSS1576
Dimensions 55×35 cm, including control panel integrated on back side.