Swimmer simulator Vasa SpaceSaver Ergometer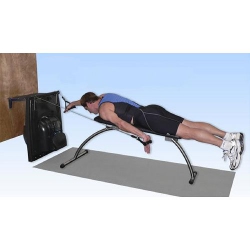 Article:

AVVS1004

A swimming simulator needed to improve stroke technique, increase endurance and muscle strength of the upper body and arms

The compact design is attached to the wall (bench not included).

The kit includes:

- biokinetic block with fasteners

- blades and handles

- electronic sensor Power Meter

Made in: USA
He electronic system measures the power of the right and left hands automatically. Statistics for each hand are kept.
Accurately measures time, distance, speed, power (W) of the stroke.
Smooth and silent operation of the simulator.
7 settings that regulate the strength of resistance.
SwimErg adjustable airflow system simulates swimming resistance in water
Cables neutralize recoil during rowing exercises.
Another sports equipment from category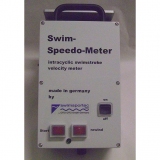 Speedometer for swim training
Article:AVOT1004
Made in: EU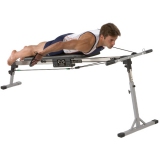 Swimmer simulator Vasa Trainer Pro SE
Article: AVVS1005
Size: 231x61 cm
Height: 73—104 cm.
Weight: 24 kg.
Size of a standard bench: 34x90 cm.
Necessary area for operation: 122х304 cm.
As standard:
Shovels to simulate swimming —1 pair.
Handles for strength exercises — 1 pair.
Slings for strength exercises — 1 pair.
The patented system of cords and blocks — 1 set.
Stainless steel back support post — 1 pc.
Stainless steel front telescopic support post with fixation of 15 height levels and a horizontal rod for attaching slings and a block system — 1 pc.
Monorail made of aluminum profile, connecting the front and rear support legs — 1 pc.
Movable bench 34x90 cm with rollers — 1 pc.
Rubber harness for weighting and returning the bench — 1 pc.
Rubber harness extension to reduce the load — 1 pc.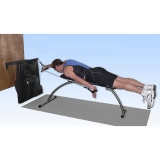 Swimmer simulator Vasa SpaceSaver Ergometer
Article: AVVS1004
A swimming simulator needed to improve stroke technique, increase endurance and muscle strength of the upper body and arms
The compact design is attached to the wall (bench not included).
The kit includes:
— biokinetic block with fasteners
— blades and handles
— electronic sensor Power Meter