Pole vault landing area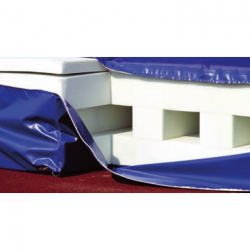 Article: AVSS1171
Dimensions: 700x600x80 cm.
Interior made of specially designed foam blocks to be positioned once close to the other and a single piece upper mat thickness 10 cm for the whole surface. Blocks and upper mat are than covered by weatherproof btex synthetic material with upper side made of netting anit-spike material. Including extra waterproof covering cap. Made in EU.
Another sports equipment from category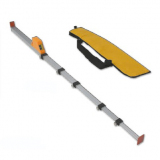 Telescopic height gauge for high jump
Article:AVSS1160
Made of aluminium, with mm—scale, measuring up to 300 cm. Complete with base, level and slider cursor. Made in EU.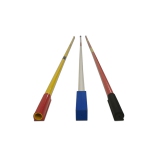 High jump crossbar
Article:AVSS1158
Made of coloured fibreglass, circular section, plastic ends, length 4 mt. Model suitable for training. Made in EU.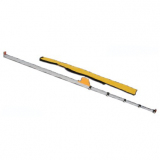 Height measurer for pole vaulting
Article:AVSS1169
Made of aluminium, in centimetres up to 650 cm, periscopic adjustability. Complete with basement, level and slider cursor. Made in EU.