High jump landing area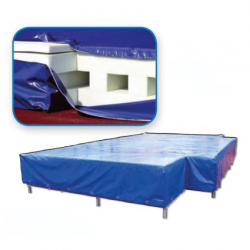 Article:

AVSS1162

Dimensions 500x300x60 cm.

Interior made of specially designed foam blocks to be positioned once close to the other and a single piece upper mat thickness 10 cm for the whole surface. Blocks and upper mat are than covered by weatherproof btex synthetic material with upper side made of netting anit-spike material. Including extra waterproof covering cap. Made in EU.
Another sports equipment from category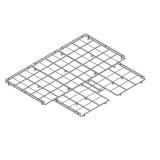 Platform for pole vault landing system
Article: AVDM1222
Galvanised metallic platform elevated 10 cm on wide feet, equipped with side bars to maintain mattress blocks. Supplied in separate elements with fixing jaws.
Each end is secured by a plastic cap.
A flat metallic sheet secures the pole vault box area preventing the poles from sliding underneath the platform and breaking.
Made in EU.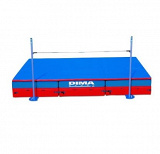 International modular high jump landing system. IAAF certificate.
Article: AVDM1041
Dimensions: 6.00 X 4.00 X 0.70 M
Colour: Blue, red
Level: F.F.A / I.A.A.F LEVEL 2
Compliance with: NF EN 12503—2 type 10 certified.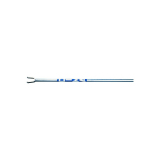 Mini high jump crossbar placer
Article: AVDM1212
Made from aluminum, leightweight and easy to manipulate.
Length : 110cm
Made in EU.