Competition telescopic height gauge with pointer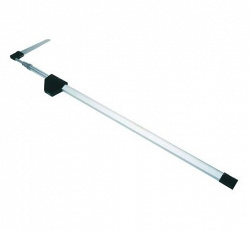 Article:

AVDM1153

This Competition telescopic height gauge is used in Competition. Height from 1.80 to 8 meters. Direct reading in box with display window. Sliding elements in light alloy. Easy to transport and to store. Made in EU.
Another sports equipment from category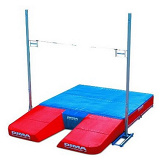 Reversible meeting modular pole vault landing system
Article: AVDM1018
Dimensions: 7.00 X 5.00 X 0.80 / 0.50 M
Distance between the vault boxes: 6.15 m.
Colour: Red, blue
Level: F.F.A / I.A.A.F LEVEL 1
Compliance with: NF EN 12503—2 type 11 certified.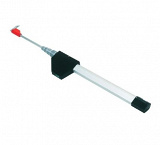 Competition telescopic high jump height gauge
Article: AVDM1152
Telescopic Height gauge used in competition. Easy and precise reading of the height from 0.85 to 3m in a reading case. Easy to store and transport. Made in EU.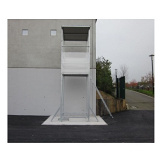 Timing platform with camera stand
Article: AVDM1093
Made from galvanized steel tube with 4 additional 1 meter spreaders at the base garanteeing maximum ground surface support.
Platform in non—slip wood, fitted with a safety rail.
Pre—curved roof for greater resistance and perfect water drainage.