Dead weight boxing bag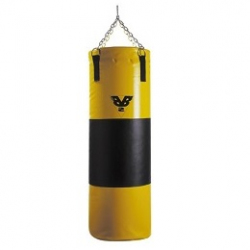 Article:

AVSS1138

Made in EU.

Сovered with PVC, leather central strip, weight 50 kg.
Another sports equipment from category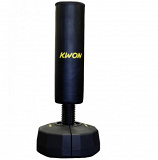 Water Bag XL
Article: AVKW1022
Made in: EU
Box dummy with long torso. Ideal for self defence, fitness boxing.
Dimensions:
Total height 180 cm, Container: Diameter ca. 80 cm
Top: Height 120 cm, diameter 38 cm, circumperference 120 cm
Weight: With 150 ltr. Wasser = 150 kg, with sand approx. 190 kg
Colour: Black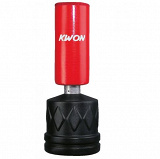 Water Bag
Article: AVKW1020
Made in: EU
Free standing Punch bag in extremely high quality, attractive design and easy to handle.
Colour: Red/Black
Unfilled weight:
18 kg. water—filled: 150 kg. sand—filled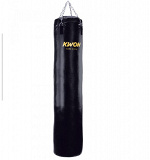 Training Bag Standard 180 cm
Article: AVKW1004
Made in: EU
Material: Vinyl, foam insert.
All training bags are supplied with a stainless—steel, chrome—plated chain for hanging and Punching Bag Joint.
Colour: Black
Weight: Approx. 50 kg.
Dimensions: Approx. 180 cm long, 35 cm dia.