Boxing speedball "retro style"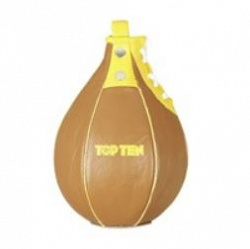 Article: AVTT1019
Level: 3
SpeedBall genuine leather, balanced for a superfast action and modeled to obtain precise bounces. Made with top quality material and finishes to perform speed.
Made in: EU
Another sports equipment from category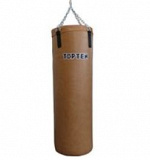 Retro heavy bag 120
Article: AVTT1012
Level: 3
Material: Special pressed mixture
Dimensions: ? 33 cm
Height: 120cm
Weight: 40 kg
Colour: Brown
Additional: Steel chains included.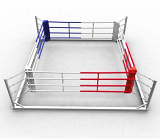 Boxring 5x5 without Floor
Article: AVKW1024
Level: 3
Training ring 5x5m floor frame without foam and upper canvas..
Frame material: Steel.
Dimensions
[— external:] 5 x 5 m
[— internal:] 4 x 4 m
Color: White, blue, red.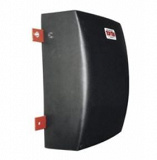 Wall target
Article: AVTT1022
Level: 3
[Wall target. Made of durable, shock absorbent Bayflex®. Dimensions:] 42 x 37 x 13 cm