Boxing speedball "retro style"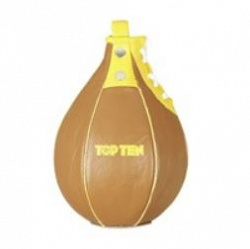 Article: AVTT1019
Made in: EU
SpeedBall genuine leather, balanced for a superfast action and modeled to obtain precise bounces. Made with top quality material and finishes to perform speed.
Another sports equipment from category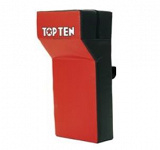 Corner striking target
Article: AVTT1023
Made in: EU
Corner striking target
— Size (75x35) cm.
— Entirely covered in super—resistant nylon
— Filling thickness about 15cm.
— Thanks to his shaped form you can hit with knee, uprights and kick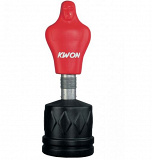 Water Dummy
Article: AVKW1023
Made in: EU
Free standing punch bag with extremely high quality, attractive design and easy to handle.
Colour: Red/Black
Unfilled weight:
20 kg. water—filled: 150 kg. sand—filled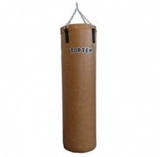 Retro heavy bag 150
Article: AVTT1013
Made in: EU
Material: Special pressed mixture
Dimensions: Ø 33 cm
Height: 150cm
Weight: 50 kg
Colour: Brown
Additional: Steel chains included.