Heavy bag 150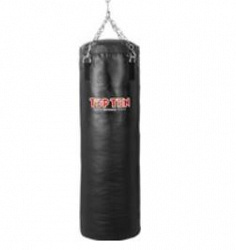 Article: AVTT1010
Level: 3
Material: Special pressed mixture
Dimensions: ? 33 cm
Height: 150 cm
Colour: Black + yellow
Weight: 50 kg
Additional: Steel chains included.
Made in: EU
Another sports equipment from category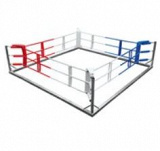 Training ring 5x5 with floor
Article: AVTT1003
Level: 3
Training ring 5x5m floor frame with foam and
Upper canvas.
Frame material: Steel.
Dimensions
[— external:] 5x5 m
[— internal:] 4.3 x 4.3 m
Color: White, blue, red.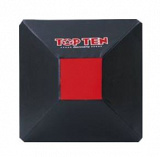 Wall punching target
Article: AVTT1020
Level: 3
Wall punching target, made of artificial leather.
Ideal for boxing techniques. Hardware included.
Dimensions 60x60x20 cm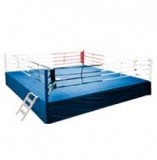 Box Ring 6.5x6.5
Article: AVTT1004
Level: 3
Dimensions:
[— external:] 6.5 x 6.5 m
[— internal:] 5.1 x 5.1 m
— height 1 m
Material:
— frame — steel
— floor – wooden
— foam cover 1,5cm
— canvas cover — PVC
Colour: White, blue, red.