Water Punchball – adjustable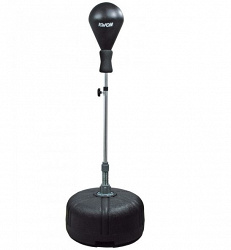 Article:

AVKW1019

Made in: EU

The Punching Bag on Stand is a sturdy training tool to improve speed, timing, coordination and impact technique and is perfect for all Martial Arts styles, especially for boxing or kickboxing.

Colour: Black

Total height: 150 cm

Height: Adjustable 60 - 120 cm

Base: Approx. 22 cm

Punch: About 27 cm

Weight: Filled approx. 31.5 kg / unfilled approx. 4.5 kg

Capacity container: 20 ltr. (0,02cbm)

The freestanding punching bag can be stowed away to save space and be built anywhere, making it the ideal fitness device for the home or gym. Water Punch ball consists of a black speed bag, a height adjustable bar and a sturdy plastic base.
Another sports equipment from category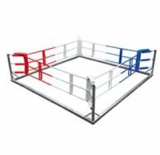 Training ring 5x5 without Floor
Article: AVTT1002
Made in: EU
Training ring 5x5m floor frame without foam and upper canvas..
Frame material: Steel.
Dimensions
external: 5 x 5 m
internal: 4.3 x 4.3 m
Color: White, blue, red.
Kids Punching Bag Mini Shark
Article: AVKW1007
Made in: EU
For Kids training for ages 4 — 7 years.
Colour: Black
Dimensions: Approx. 20 x 50 cm
Weight: Approx. 3,5 kg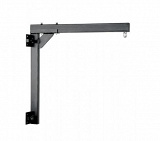 Training bag support pivot/rightwards
Article: AVKW1017
Made in: EU
Wall bracket made of heavy—duty square—section pipe. Secured to wall with dowel hooks.
Mount is only pivoted rightwards.
Also avaiable with rigid mounting