Kid`s Waterbag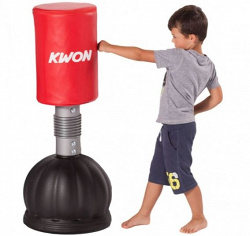 Article:

AVKW1021

Made in: EU

Free standing punch bag for children.

Height: Approx. 106 - 120 cm

Unfilled weight: 8 kg

Water-filled weight: 40 kg

Colour: Red/black

Consists of a foam upper section and a synthetic stand to fill with water.
Another sports equipment from category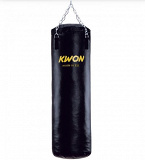 Training Bag Standard 120 cm
Article: AVKW1002
Made in: EU
Material: Vinyl, foam insert.
All training bags are supplied with a stainless—steel, chrome—plated chain for hanging and Punching Bag Joint.
Colour: Black
Weight: Approx. 30 kg.
Dimensions: Approx. 120 cm long, 35 cm dia.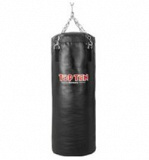 Heavy bag 120
Article: AVTT1009
Made in: EU
Material: Special pressed mixture
Dimensions: Ø 33 cm
Height: 120 cm
Colour: Black + yellow
Weight: 40 kg
Additional: Steel chains included.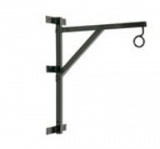 HAYASHI Steel wall attachment
Article: AVTT1027
Made in: EU
HAYASHI Steel wall attachment, made of resistant stainless steel to fix you bag in safety.
Dimensions: Lenght 135 cm