Kid`s Waterbag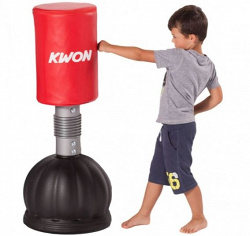 Article: AVKW1021
Level: 3
Free standing punch bag for children.
Height: Approx. 106 — 120 cm
Unfilled weight: 8 kg
[Water—filled weight:] 40 kg
Colour: Red/black
Consists of a foam upper section and a synthetic stand to fill with water.
Another sports equipment from category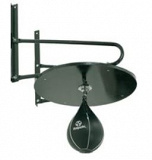 HAYASHI SpeedBall Set
Article: AVTT1008
Level: 3
Material: Wooden platform with adjustable steel brackets. Includes professional swivel and speedball made of genuine leather.
Platform diameter 68 cm — 4 cm thickness.
Colour: Black, red.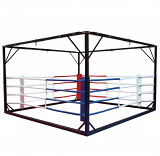 Functional Boxing Ring
Article: AVKW1026
Level: 3
Boxing ring, which can also be used at the same time for functional training on up to 4 stations, as well as regular Punch bag training with up to 4 bags at the same time.
Total weight: Approx. 550 kg
Dimension: Approx.3,75 x 3,75 m
Total height: Approx. 2,50 m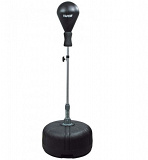 Water Punchball – adjustable
Article: AVKW1019
Level: 3
The Punching Bag on Stand is a sturdy training tool to improve speed, timing, coordination and impact technique and is perfect for all Martial Arts styles, especially for boxing or kickboxing.
Colour: Black
Total height: 150 cm
Height: Adjustable 60 — 120 cm
Base: Approx. 22 cm
Punch: About 27 cm
Weight: Filled approx. 31.5 kg / unfilled approx. 4.5 kg
Capacity container: 20 ltr. (0,02cbm)