HAYASHI SpeedBall Set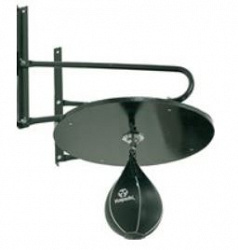 Article: AVTT1008
Level: 3
Material: Wooden platform with adjustable steel brackets. Includes professional swivel and speedball made of genuine leather.
Platform diameter 68 cm — 4 cm thickness.
Colour: Black, red.
Made in: EU
Another sports equipment from category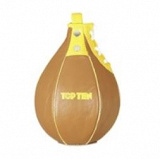 Boxing speedball "retro style"
Article: AVTT1019
Level: 3
SpeedBall genuine leather, balanced for a superfast action and modeled to obtain precise bounces. Made with top quality material and finishes to perform speed.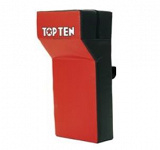 Corner striking target
Article: AVTT1023
Level: 3
Corner striking target
— Size (75x35) cm.
— Entirely covered in super—resistant nylon
— Filling thickness about 15cm.
— Thanks to his shaped form you can hit with knee, uprights and kick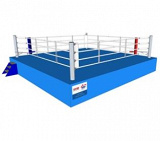 Box Ring 7.8x7.8 AIBA
Article: AVTT1001
Level: 1
Ring Official made in accordance with AIBA rules.
Dimensions:
[— external:] 7,8 x 7,8 m
[— internal:] 6,1 x 6,1 m
[— height:] 1 m
Material:
— frame — steel
— floor – wooden
— foam cover 1,5cm
— canvas cover — tapoline
Colour: White, blue, red.