Hammer Cage Alu. IAAF certificate.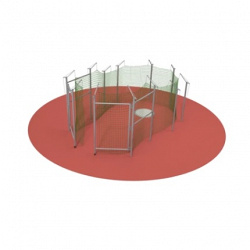 Article:

AVNO0094

Height 8 m, gate height 10.5 m.

With anchors, pillars screwed to anchors embedded in concrete. Independent aluminium pillars, fast and safe cage installation. Including net, tightening system based on steel wires and hooks, durable and elastic net with proper absorption of impact energy. Very easy to assemble and dismount, simple operation. High reliability. Anchors without spaces for accumulating water, equipped with hinges for connecting pillars and putting them in the upright position. Corrosion proof. Possible of covering anchors with synthetic surface. Light aluminium construction easy to install without cranes. Made in EU.
Another sports equipment from category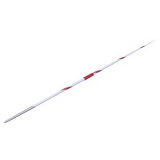 Airglider Carbon Flex 4.5. IAAF Certificate.
Article: AVNO0001
Weight: 800 g.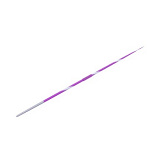 Diana Classic Flex 7.2. IAAF certificate.
Article: AVNO0015
Weight: 600 g.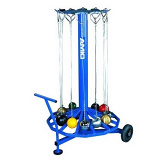 Rolling circular rack for hammers
Article: AVDM1182
Capacity: 12 hammers.
Rolling circular rack for hammer, very esthetic for major competitions to store all types of hammers.
Mobile on 2 large rubber swivelling wheels, it is easy to move around.
Made in EU.