Hammer conversion circle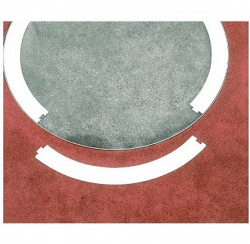 Article: AVDM1100
This hammer conversion circle allows to convert a discus ring into a hammer ring.
Made from wood, with interlocking sections. Made in EU.
Hammer conversion circle
Another sports equipment from category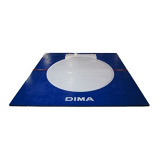 Portable shot put throwing platform with integrated toeboard
Article: AVDM1115
Overall dimensions: 3.10 x 3.06 x 0.04m.
Ideal for indoors.
This platform consists of an approved shot circle (2.135m diameter) with the interior made of 22mm thick CTBX plywood, covered with a special paint mixed with sand for a better grip. The circle is mounted on a CTBX plywood platform.
Perfectly stable, this platform consists of two sections assembled for quick fixing.
Made in EU.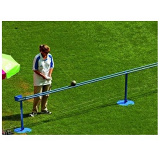 Shot put channel
Article: AVDM1181
Length: 20 meters
This shot put channel allows to return the shots from the landing system to the athletes very quickly.
Consisting of a double rail in tubular steel mounted on tripods. Sloping.
Can be dismantled for storage.
Made in EU.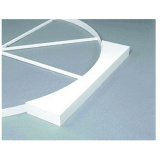 Lacquered pine shot toeboard. IAAF certificate.
Article: AVDM1102
IAAF Compliant and certified n°E—99—0096.
Minimized slippery effect if rainy weather.
Made from pin, white lacquered.
Made in EU.