Discs Classic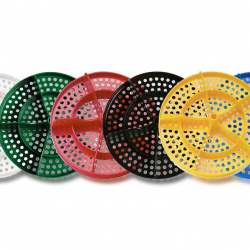 Article:

AVML1045

Made in: EU

Material: polythene.

Sold per set of 2 pcs.

100 mm in diameter - the standard colors of red, yellow, white, blue, green and black. Other colors available upon special order. UV protected.

Normally there is a donut (sold separately) in between each disc.

Each Malmsten Racing Lane Line is assembled with certain pattern of discs, with a unique flow through technology, and floats in order to reduce water turbulence.
Another sports equipment from category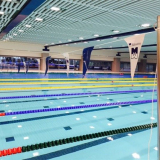 Post for backstroke
Article: AVML1053
Made in: EU
Measurement: Ø 40 x 2 mm, Height 2100 mm.
Material: Stainless steel EN 1.4404.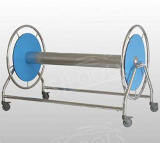 Storage reel small
Article: AVIN1027
Made in: EU
Storage reel stainless steel AISI 316 and HPL plastic laminate, mounted on 4 rubber—coated stainless steel swivel wheels with brakes. Capacity 3 lanes 25m, ø110 mm or 1 lane 25m, ø150mm.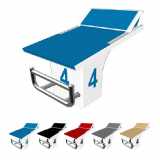 Swimming starting block OMEGA OSB14
Article: 3454.707.TS.BL
Manufacturer: Swiss Timing (Switzerland)
Category: part of swimming timing and scoring system
Specifications:
Adjustable footrest, Antislip surface, Available versions: standard or with RBD (Relay Break Detection) Swimming starting block
■ Dimensions:
Overall size: 739 x 518 mm
Platform size length x width: 740 x 518 mm
Height: max. 655 mm
■ Material: fiberglass
■ Weight: 31 kg
■ Top surface color on your choice (Black / Grey / Ivory / Red, Blue by default)
Certificates: FINA demand compliance