Discs Classic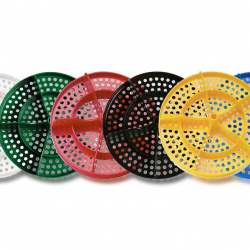 Article: AVML1045
Material: polythene.
Sold per set of 2 pcs.
100 mm in diameter — the standard colors of red, yellow, white, blue, green and black. Other colors available upon special order. UV protected.
Normally there is a donut (sold separately) in between each disc.
Made in: EU
Each Malmsten Racing Lane Line is assembled with certain pattern of discs, with a unique flow through technology, and floats in order to reduce water turbulence.
Another sports equipment from category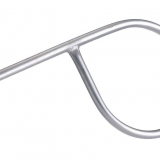 Reach pole
Article: AVML1015
Reach pole in aluminium, used for teaching swimming.
Available in two sizes: 2,5 and 4 m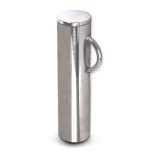 Lane Line Post
Article: AVML1058
Material: Stainless Steel EN 1.4404
Dimensions:
Ø 40 mm.
Height: 165 mm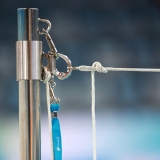 False start device
Article: AVML1055
It has an inner diameter of 40 mm and comes equipped with a snap hook for affixing in post eyelet.
Made from stainless steel EN 1.4404