Discs Classic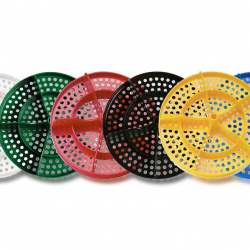 Article:

AVML1045

Made in: EU

Material: polythene.

Sold per set of 2 pcs.

100 mm in diameter - the standard colors of red, yellow, white, blue, green and black. Other colors available upon special order. UV protected.

Normally there is a donut (sold separately) in between each disc.

Each Malmsten Racing Lane Line is assembled with certain pattern of discs, with a unique flow through technology, and floats in order to reduce water turbulence.
Another sports equipment from category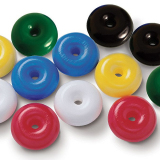 Donut Floats
Article: AVML1059
Made in: EU
Dimensions Ø 70 mm.
Polyolefin with UV protection and color additives.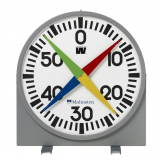 Westerstrand 60 cm
Article: AVML1091
Made in: EU
Material: Aluminum/Acyrlic
Dimensions:
Diameter: 600 mm
Information: Battery Driven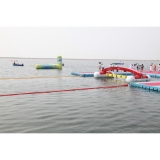 Finishing lines for Open Water
Article: AVML1052
Made in: EU
Size: Ø 100 mm, length 50 m or any other length.
Wire: 4 mm stainless steel
Disks and floats: polyethylene
One line is red, the other is yellow. Alternative colors: white, green, blue, black and orange.
The dye has a minimum additive of 8000ppm UV stabilizer and antioxidant
Color fastness 8 for all colors.