Discs Classic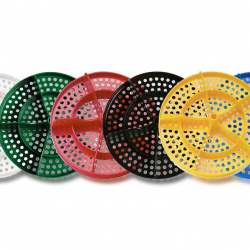 Article:

AVML1045

Made in: EU

Material: polythene.

Sold per set of 2 pcs.

100 mm in diameter - the standard colors of red, yellow, white, blue, green and black. Other colors available upon special order. UV protected.

Normally there is a donut (sold separately) in between each disc.

Each Malmsten Racing Lane Line is assembled with certain pattern of discs, with a unique flow through technology, and floats in order to reduce water turbulence.
Another sports equipment from category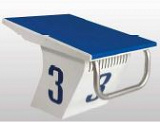 Starting block 1006
Article: AVIN1006
Made in: EU
Material: Stainless steel, Polyester thermosetting resin
Dimensions:
Block size: 500 x 700 mm, Thickness
Colour
Base: White
Platform: Non—slip blue paint, other colors on request.
Compliance with: Made according to FINA rules
Additional: Wall or any 30cm platform mounting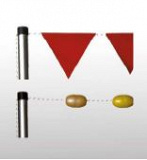 Backstroke turn flag
Article: AVIN1004
Made in: EU
Material: Flags — PVC, cord — polyester.
Sizes: Length on request depending on the width of the pool.
Color: Red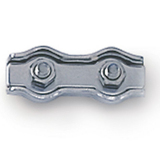 Wire lock lane line
Article: AVML1078
Made in: EU
To be used with wire Ø 4 mm.
Stainless steel AISI 316.