False start device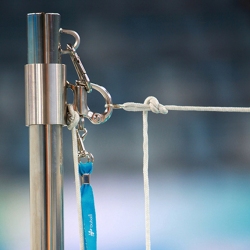 Article: AVML1055
It has an inner diameter of 40 mm and comes equipped with a snap hook for affixing in post eyelet.
Made from stainless steel EN 1.4404
Made in: EU
For attaching a false start lead core nylon rope (sold separately)
Suitable for stainless steel racks (sold separately).
Another sports equipment from category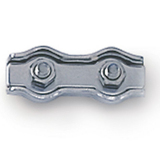 Wire lock lane line
Article: AVML1078
To be used with wire Ø 4 mm.
Stainless steel AISI 316.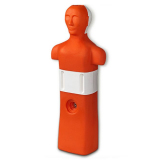 Life-saving Doll Dummy
Article: AVML1064
Measurements:1000 x 520 x 210 mm.
Made of plastic, polyethylene.
Color: Orange with black markings.
Weight (including two weights inside the back): 8.5 kg.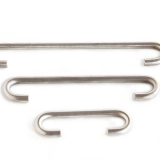 Extender racing lane lines
Article: AVML1067
Stainless steel extension for the Racing Lane Lines.
Made to measure. Hooks at each side.
Stainless steel AISI 316,
Ø 8 mm.