Starting Block Pro with Track Start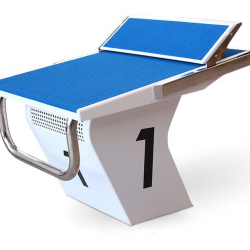 Article: AVML1031
Material: Stainless steel 316 L, еffective anti—slip surface
Dimensions: Height: 400 mm (or 350, 300),
Top: 500x700 mm,
Different size and color options are available upon request
Compliance with: Made according to FINA rules
Made in: EU
Suitable for elevated pool edge
Suitable for pool edge width of minimum 560mm.
The base has an opening where electronic equipment may be placed which can be used during competition.
Starting blocks are numbered 0-9; please confirm preferred number(s) when placing the order.
Another sports equipment from category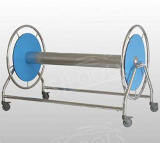 Storage reel small
Article: AVIN1027
Level: 4
Storage reel stainless steel AISI 316 and HPL plastic laminate, mounted on 4 rubber—coated stainless steel swivel wheels with brakes. Capacity 3 lanes 25m, ?110 mm or 1 lane 25m, ?150mm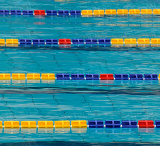 Wave breaker lane line Kiefer mm. 110
Article: AVIN1024
Level: 1
Floating elements made of polypropylene copolymer, chemically reinforced to resist to UV rays and weathering. Each wave breaker is equipped with a solid float.
Available colors: White, yellow, red, green, light blue, black.
The racing lanes are built in full compliance with current regulations, accident prevention regulations and FIN / FINA rules.
Standard dimensions: 25/33,3/50 m (other misures upon request), diameter — 110мм.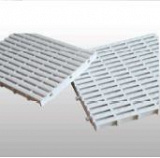 Longitudinal grating 1013
Article: AVIN1013
Level: 3
Material: Polypropylene copolymer
Dimensions:
[24.8 cm module. Thickness:] 2.5 cm
Colour: White
Compliance with: Made according to FINA rules
Stabilized to UV—ray. No—slip design.