Handrails and barriers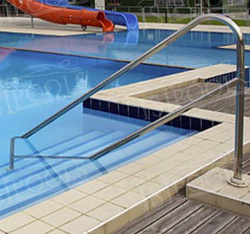 Article: AVIN1033
Level: 4
Handrails and barriers stainless steel (AISI 316)
Another sports equipment from category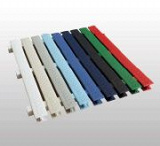 Overflow Gutter 1012
Article: AVIN1012
Level: 3
Material: ABS
Dimensions
Length: From 14 to 100 cm
Thickness: 3 cm
Colour: On request
Compliance with: Made according to FINA rules
Stabilized to UV—ray. No—slip design.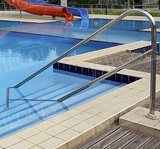 Handrails and barriers
Article: AVIN1033
Level: 4
Handrails and barriers stainless steel (AISI 316)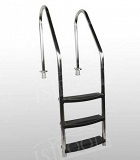 Stainless steel Ladder
Article: AVIN1031
Level: 1
Built with stainless steel 1.4401 (AISI 316) diam. 45mm tubes.
Copolymer one—piece black steps, depth 130mm.
Fixing and connections stainless steel 1.4401 (AISI 316).
Rubber stops.
Comply with the FINA regulations and UNI EN 13451.