Polypropylene grating, Arc 25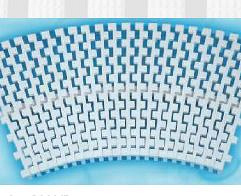 Article: AVIN1017
Level: 3
Material: Polypropylene copolymer
Dimensions: 50 cm module.
Width: 25 cm
Arc 25
Colour: Light blue
Another sports equipment from category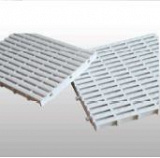 Longitudinal grating 1013
Article: AVIN1013
Level: 3
Material: Polypropylene copolymer
Dimensions:
[24.8 cm module. Thickness:] 2.5 cm
Colour: White
Compliance with: Made according to FINA rules
Stabilized to UV—ray. No—slip design.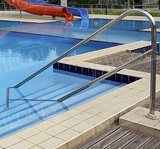 Handrails and barriers
Article: AVIN1033
Level: 4
Handrails and barriers stainless steel (AISI 316)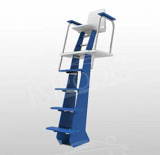 Surveillance high chair
Article: AVIN1034
Level: 4
Lifeguard use, permanent or movable, built with stainless steel (AISI 316).
Electro polished or powder painted finishing.
Copolymer no—slip steps and polypropylene chair, both with no—UV treatment.