Polypropylene grating, Arc 25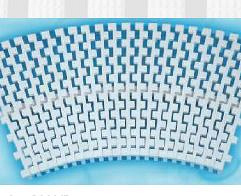 Article:

AVIN1017

Made in: EU

Material: Polypropylene copolymer

Dimensions: 50 cm module.

Width: 25 cm

Arc 25

Colour: Light blue
Another sports equipment from category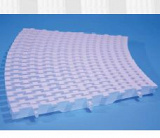 Polypropylene grating, Arc 35
Article: AVIN1018
Made in: EU
Material: Polypropylene copolymer
Dimensions: 50 cm module.
Width: 25 cm
Arc 35
Colour: Light blue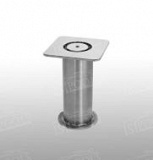 Floor anchor
Article: AVIN1032
Made in: EU
Polyvalent fixing base pool or submerged. Available with a dimeter of 45 or 48mm, square or round base, perpendicular to the floor or tilted.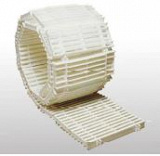 Longitudinal grating 1016
Article: AVIN1016
Made in: EU
Material: Polypropylene copolymer
[32.9 cm module. Thickness:] 2.5 cm
Colour: White
Compliance with: Made according to FINA rules
Stabilized to UV—ray. No—slip design.