Rhythmic gymnastics carpet - competition - with joining strips - FIG approved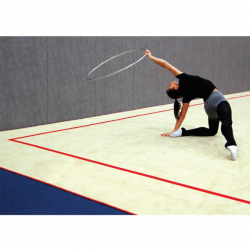 Article:

AVGY1021

Identical to art. AVGY1020 but supplied with hook-andloop joining strips, which are fixed under the carpet in order to avoid any gaps.

Material: Carpet

Color: beige/red

Dimensions: 14 x 14 m

Compliance with: FIG

Made in: EU.

Composition: 3 strips of 14 x 4 m and 1 strip of 14 x 2 m. 13 x 13 m performance area limit line marked out in 5 cm wide self-adhesive tape.
Another sports equipment from category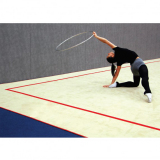 Rhythmic gymnastics carpet
Article:AVGY1018
Material: Carpet
Color: beige/red
Dimensions: 14 x 14 m.
Made in: EU.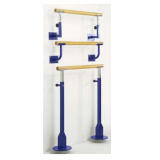 Support
Article:AVSS1133
Tubular varnished steel support, to be fixed to the floor. Height adjustable, on chromed periscopic tubing with automatic height regulator. Made in EU.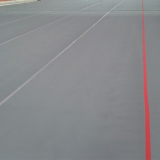 Comfort layer for rythmic gymnastics floors
Article:AVGY1022
Material: Foam roll
Color: Gray
Dimensions: 2 m, Thickness: 8 mm.
Made in: EU.