Bench series "G"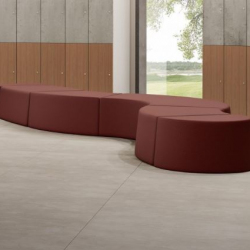 Article: AVGS1011
Made in: EU.
Material: FABRIC: food—grade PVC for the healthcare world, 11 colors to choose.
Standard measurements:
module A: 120 х 90 х 43 cm
module B: 122 х 87 х 43 cm
module C: 55 х 87 х 43 cm
module D: 223 х 110 х 43 cm
Comfortable, modular and creative
benches. With two curved and one straight module, and a pouf end module, different
combinations can be used to build seating islands, snake effects or just straight lines. Benches are suitable for any location: from the changing-rooms of a spa & wellness centre to a hotel foyer.
Another sports equipment from category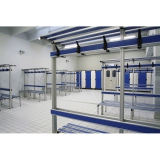 Double locker room bench
Article: AVSS1564
Dimensions 200x88x180 cm. Model for central position.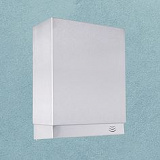 Hand dryers AVRZ1007
Article: AVRZ1007
Made in EU.
Material: Crome—nickel steel casing

[Air exhaust (m3/h):] 258
[Exhaust temp. (°C):] 65
[Nominal output (Watt):] 2000
[Weight (kg):] 6.5
[Dimensions (BxHxT):] 298x396x150 mm
Operating voltage 230V.
Sound level 65 dB.
Air Stream 2000 and MFLW 2 optoelectronic motion detection (range 0–40 cm).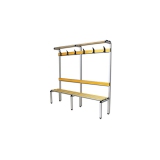 Locker room bench
Article: AVSS1565
Dimensions 200x44x180 cm.