Bench series "G"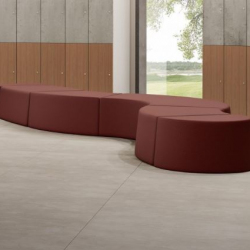 Article:

AVGS1011

Made in: EU.

Material: FABRIC: food-grade PVC for the healthcare world, 11 colors to choose.

Standard measurements:

module A: 120 х 90 х 43 cm

module B: 122 х 87 х 43 cm

module C: 55 х 87 х 43 cm

module D: 223 х 110 х 43 cm

Comfortable, modular and creative

benches. With two curved and one straight module, and a pouf end module, different
combinations can be used to build seating islands, snake effects or just straight lines. Benches are suitable for any location: from the changing-rooms of a spa & wellness centre to a hotel foyer.
Another sports equipment from category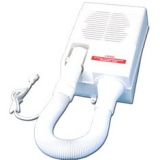 Hair dryer
Article:AVSS1399
Made in EU.
With plastic shell, equipped with flexible tube. Working with pressing button. Power 700 W.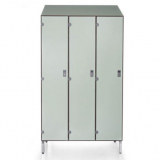 Lockers "NG" series
Article:AVGS1003
Made in: EU.
Material:HPL, 12 colors to choose.
Standard locker measurements:
Height: 30 – 45 – 60 – 90 —180 cm
Width: 30 – 40 – 50 cm
Depth: 50 cm
Locker can consist of 4 cells wide and 6 cells high.
At the base:
— legs 10, 20 cm high; ;
— bench stand, height: 45 cm, depth: 83 cm.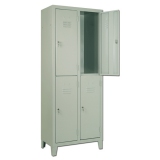 Wardrobe
Article:AVSS1536
Varnished sheet steel wardrobe at 4 doors (2+2). Unique structure with dimensions 70x35x180 cm.