Bench series "G"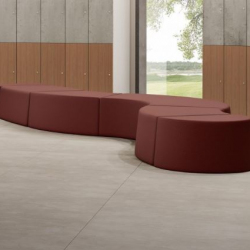 Article:

AVGS1011

Made in: EU.

Material: FABRIC: food-grade PVC for the healthcare world, 11 colors to choose.

Standard measurements:

module A: 120 х 90 х 43 cm

module B: 122 х 87 х 43 cm

module C: 55 х 87 х 43 cm

module D: 223 х 110 х 43 cm

Comfortable, modular and creative

benches. With two curved and one straight module, and a pouf end module, different
combinations can be used to build seating islands, snake effects or just straight lines. Benches are suitable for any location: from the changing-rooms of a spa & wellness centre to a hotel foyer.
Another sports equipment from category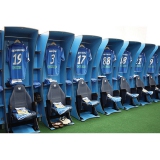 VIP locker room individual module
Article:AVSS1387
Composed of main cabin with shelves and clothes hanger rail, side column with shelves and lockable door, all the above made in colored hpl, including synthetic leather covered armchair to be installed inside main cabin. Solution to be totally customized on dimensions, finishing, chromatic combinations over than the choice of armchair model. Made in EU.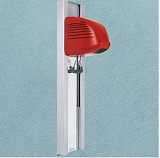 Warm-air shower AVRZ1003
Article: AVRZ1003
Made in EU.
Height adjustable with a crystal mirror
Weight (kg) 20,0
Dimensions (BxHxT) 250x1210x379mm
[Operating voltage 230V/50Hz . Nominal output 2000W . HF radar technology:]
[Handsfree motion detection (range 0—30cm) . with timer:] Period 2,5 Min.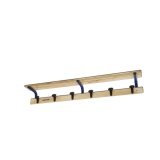 Clothes hanger rail
Article:AVSS1560
Varnished steel frames and wooden planks, length 2 mt with 6 nylon hangers. Rail with bags support to be fixed to the wall. Made in EU.