Bench series "G"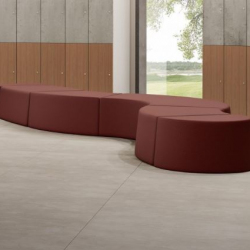 Article:

AVGS1011

Made in: EU.

Material: FABRIC: food-grade PVC for the healthcare world, 11 colors to choose.

Standard measurements:

module A: 120 х 90 х 43 cm

module B: 122 х 87 х 43 cm

module C: 55 х 87 х 43 cm

module D: 223 х 110 х 43 cm

Comfortable, modular and creative

benches. With two curved and one straight module, and a pouf end module, different
combinations can be used to build seating islands, snake effects or just straight lines. Benches are suitable for any location: from the changing-rooms of a spa & wellness centre to a hotel foyer.
Another sports equipment from category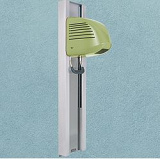 Warm-air shower AVRZ1002
Article: AVRZ1002
Made in EU.
Height adjustable without a crystal mirror
Weight (kg) 19,0
Dimensions (BxHxT)250x1210x379mm
[Operating voltage 230V/50Hz . Nominal output 2000W . HF radar technology:]
[Handsfree motion detection (range 0—30cm) . with timer:] Period 2,5 Min.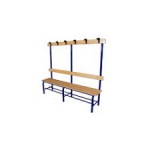 Locker room bench
Article:AVSS1391
Locker room bench with backrest and wooden clothes hanger rail, varnished steel structure and wooden planks, length 2 mt. Made in EU.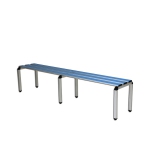 Locker room bench
Article:AVSS1562
Dimensions 200x40x46 cm.