Locker room bench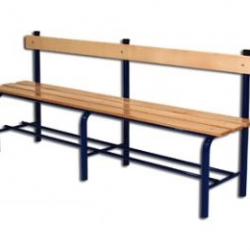 Article:

AVSS1390

Dimension 200x40x85 cm. With backrest.

Locker room bench 2 metres complete with backrest. Tubular varnished steel structure diameter 40 mm, with shoe shelf underneath. Seating area and backrest made of varnished wooden planks, section 100×21 mm. Rubber floor pads. Made in EU.
Another sports equipment from category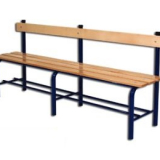 Locker room bench
Article:AVSS1390
Dimension 200x40x85 cm. With backrest.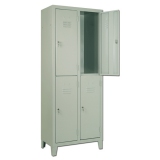 Wardrobe
Article:AVSS1536
Varnished sheet steel wardrobe at 4 doors (2+2). Unique structure with dimensions 70x35x180 cm.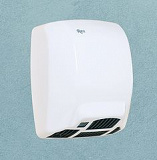 Hand dryers AVRZ1006
Article: AVRZ1006
Made in EU.
Material: Shock resistant epoxy lacquered steel casing
[Air exhaust (m3/h):] 450
[Exhaust temp. (°C):] 43
[Nominal output (Watt):] 2250
[Weight (kg):] 5.0
[Dimensions (BxHxT):] 276x325x164 mm
Operating voltage 230V.
Sound level 65 dB.
Air Stream 2000 and MFLW 2 optoelectronic motion detection (range 0–40 cm).