Weather cover for high jump landing system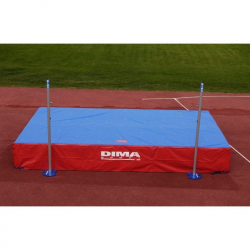 Article:

AVDM1221

In 1000 denier Tergal fabric. 4 stitchings Seam. System with hooks and straps in the corners closing the weather cover to the landing mat, and protecting against high wind.

Possibility of insertion of the draining dome, preventing from water stagnation on the landing mat (optional).

Made in EU.

Dimensions:
For Basic high jump landing system - 5.00x2.50x0.60 m
For Club high jump landing system - 5.00x3.00x0.70 m
For Interclub high jump pit - 6.00 x 3.00 x 0.70 m
For Challenger high jump pit - 6.00 x 3.25/3.00 x 0.70 m
For International high jump landing system - 6.00x4.00x0.70 m
For high jump Concept II / Challenger landing system - 6.00x4.25/4.00x0.70 m
For Major Championship high jump landing system - 7.00 x 4.25/4.00 x 0.70 m
For Concept III high jump landing system - 8.00x4.25/4.00x0.77 m
Another sports equipment from category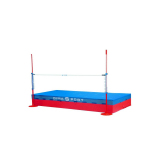 Single cover high jump landing system
Article: AVDM1224
Certified NF EN 12503—1 type 8 et NF EN 12503—2 type 9.
Ideal one piece high jump landing system for schools and clubs use.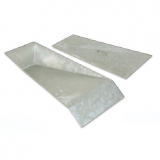 Vault box
Article:AVSS1455
Galvanized steel vault box, complete with galvanized steel cover. Made in EU.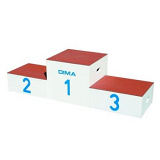 3 place awards stand/stacking plinths
Article: AVDM1089
Dimensions: 173х50х55 cm.
Material: Wood.
Colour: Blue, brown, white.
Non—slip carpeted surface. The three blocks fit inside each other for compact storage. Equipped with handles for easy transportation. Made in EU.