Dimakid hurdles - Set of 6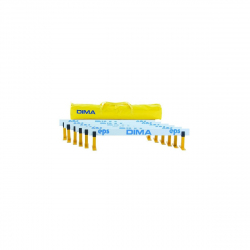 Article:

AVDM1195

DIMAKID hurdles are perfectly suitable for athletic's schools and track work.

Height: 40 cm.

Made in EU.
Another sports equipment from category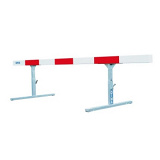 Steeplechase barrier 4 m.IAAF certificate.
Article: AVDM1076
Adjustable barrier height to 76 and 91 cm.
Compliance with: I.A.A.F certified n° E—99—0084.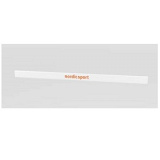 Hurdle Crossbar Alu-Matic
Article: AVNO0055
Hurdle crossbar of weatherproof plastic 120 cm. This is to be used on Alu Matic hurdles and old Alu Viking hurdles. Made in EU.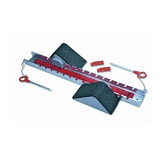 Schools Starting blocks
Article: AVDM1086
Colour: Grey, red, black.
Center rail with 14 adjustment options. Blocks made of aluminium and has rubber pads. Delivered with spikes and pins to hold the starting block on tracks. Made in EU.