Aluminium auto return hurdles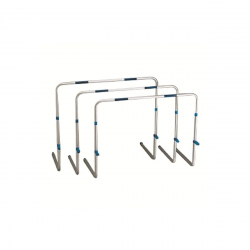 Article:

AVDM1199

The aluminium auto return hurdle stands back on its own, allowing for greater training frequency.

Its all-aluminium design makes it an easily-transportable education aid, perfect for indoors or outdoors.

Made in EU.
Another sports equipment from category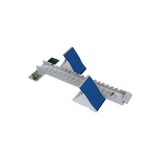 Competition starting blocks. IAAF certificate.
Article: AVDM1184
This model is equipped with extra wide pedals/blocks for easy start with more efficiency.
Wide center rail made from extruded aluminum with 18 possible adjustments. Pedals adjustable to 4 different angles. Comes with spikes for use on synthetic tracks. Made in EU.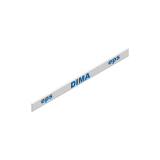 Replacement hurdle board for school hurdle
Article: AVDM1192
For school and Dimakid hurdles.
Made of PVC.
Lenght : 1m
Made in EU.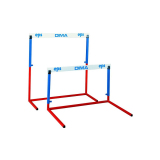 School hurdle set of 3
Article: AVDM1191
10 possible height adjustments.
Heights: 55 — 60 — 65 — 70 — 76 — 84 — 91 — 96 — 99 — 106 cm — Width: 1m