Foul board for reversible competition take-off board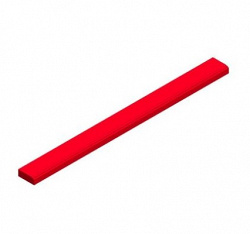 Article: AVDM1061
Dimensions: 1220 x 100 x 37 mm
Colour: Red
Compliance with: I.A.A.F certified
Red laquered for better visibility by the athlete. Designed to fit the ref. AVDM1245. Reversible Competition take—off board. Made in EU.
Foul board for reversible competition take-off board
Another sports equipment from category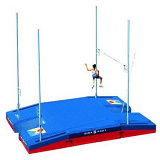 International double-front up & down single cover pole vault landing system
Article: AVDM1024
Dimensions: 11.00 X 6.00 X 0.80 / 0.40 M.
Distance between vault boxes: 7.00 m
Colour: Red, blue
Level: F.F.A / I.A.A.F LEVEL 2
Compliance with: NF EN 12503—2 type 11 certified.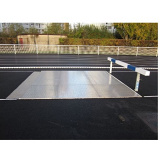 Steeplechase water jump cover
Article: AVDM1081
For a 50 to 70 cm deep water jump system.
Colour: Grey.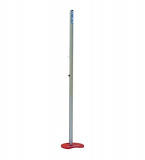 Grand Prix Aluminum high jump standards. IAAF certificate.
Article: AVDM1054
Material: Extruded aluminium
Heights from 0.80 to 2.60 m
Colour: Red, grey
Compliance with: I.A.A.F certified N° E—99—0082.