Blanking lid without edges for competition take-off board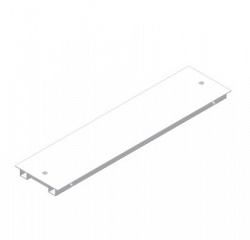 Article: AVDM1059
Material: Aluminium.
Colour: White, grey.
This blanking lid without edges for competition take—off board is to be positionned in the installation tray in place of the take—off board when this one is not used. Flat surface for easy synthetic track surfacing (to stick). Made from 4 mm striated aluminum. Leveling bolts for a perfect adjustment to the track level. Made in EU.
Blanking lid (without edges) for competition take-off board
Another sports equipment from category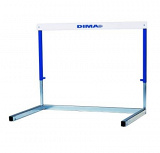 Electro-galvanized Club hurdle
Article: AVDM1073
Hurdle construction made from galvanized steel, PVC lath.
Adjustable heights: 65 — 76 — 84 — 91 — 99 — 106 cm.
Colour: Blue, grey, white.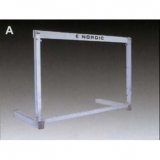 Hurdle Alu International
Article:hurdle—alu—international
Made in: Germany
Model: RU 26426
Category: Athletics equipment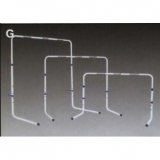 Practice Hurdle "return"
Article:practice—hurdle—return
Made in: Germany
Model: RU 27020, 27021, 27022