Competition foldable pole-vault uprights without rail. IAAF certificate.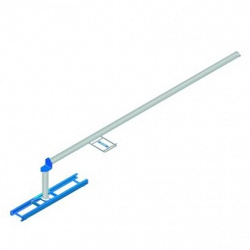 Article: AVDM1029
Adjustable height from 1.70 m to 6.45 m.
Foldable.
These pole—vault uprights are to complete with rails (diverse models available according to configuration).
Foldable to within a meter from its base, the foldable IAAF competition pole-vault uprights can be positioned folded on the landing system (if rail protection is integrated in the landing system) or on the ground.
They facilitate storage and enable a garage/shed to be positioned to protect the pole vault standards without dismantling them. Once folded they allow for better visibility for the spectators and less wind resistance.
Made from extruded ovoid aluminum, strong, reliable and easy to use, this model is highly appreciated for training and competition.
Made in EU.
Another sports equipment from category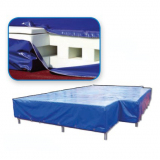 High jump landing area
Article:AVSS1162
Dimensions 500x300x60 cm.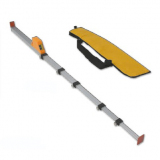 Telescopic height gauge for high jump
Article:AVSS1160
Made of aluminium, with mm—scale, measuring up to 300 cm. Complete with base, level and slider cursor. Made in EU.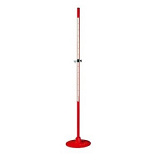 Club high jump standards
Article: AVDM1047
Material: Electrogalvanised steel.
Heights from 0.60 to 2.20 m
Colour: Red, white
Electrogalvanised bar rest pin and hook for elastic tape. Heavy base. Made in EU.