Pole-vault rail with sliding cart to be fixed or embedded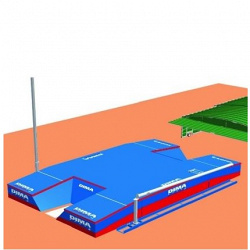 Article: AVDM1027
Dimensions: 1500 x 350 mm
Heavy base fitted with adjustment screws for leveling the pole vault uprights in the event of uneven ground.
Visualization of the rolling base positioning by metric indicator supplied with a locking system.
Interior sliding rolling base guided by 8 ball—bearing wheels and 4 lateral wheels for increase alignment. 2 adjustable tie rods for upright stability. Made in EU.
Pole-vault rail with sliding cart
Another sports equipment from category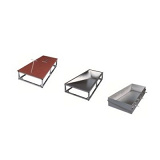 Removable vault box complete system
Article: AVDM1035
Colour: Grey, brown.
Ideal for indoor use, this removable vault box complete system (frame, vault box, lid). The unit can be perfectly fixed, with good stability, to achieve a completely safe support. Equipped with adjustable leveling bolts. Surface lid to be covered with an appropriate synthetic. Made in EU.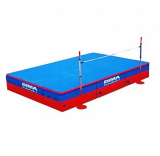 FFA club modular high jump landing system
Article: AVDM1038
Dimensions: 5.00 X 3.00 X 0.70 M
Colour: Blue, red
Level: F.F.A / I.A.A.F LEVEL 1
Compliance with: NF EN 12503—2 type 10 certified.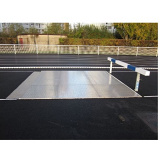 Steeplechase water jump cover
Article: AVDM1081
For a 50 to 70 cm deep water jump system.
Colour: Grey.