Pole Vault Pit Athena 2. IAAF certificate.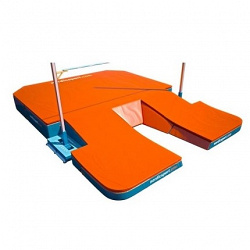 Article:

AVNO0037

Competition pit, IAAF certified. Protection pads for stands included. 880x670x80 cm.

All Pole Vault landing pits are delivered with a reversible spiked shoe protector. Spiked shoe netting Ferrari, for all spiked shoe protectors. Made in EU.
Another sports equipment from category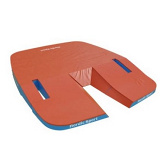 Pole Vault Pit Elite Round. IAAF certificate.
Article: AVNO0044
Big competition bed up to IAAF rules, which consists of four sections. 900x750x80 cm.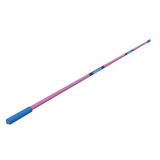 Pole Vault Crossbar 4.5 m. IAAF certificate.
Article: AVNO0028
Made of high quality fibreglass and equipped with approved end pieces according to new IAAF rules. Length 4.5 m. Made in EU.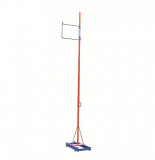 Basic pole vault uprights
Article: AVDM1032
Material: Steel
Bar height adjustable from 1.00 to 4.80 m.
Colour: Blue, red