Pole Vault Pit Athena 2. IAAF certificate.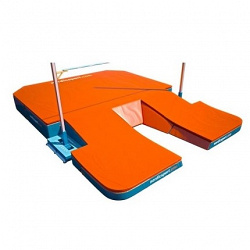 Article:

AVNO0037

Competition pit, IAAF certified. Protection pads for stands included. 880x670x80 cm.

All Pole Vault landing pits are delivered with a reversible spiked shoe protector. Spiked shoe netting Ferrari, for all spiked shoe protectors. Made in EU.
Another sports equipment from category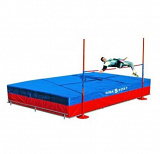 Physical education high jump landing system
Article: AVDM1036
Dimensions: 4.50 X 2.50 X 0.50 M
Colour: Blue, red
Each block is equipped with sturdy carry handles.
The block filler is made of polyurethane foam with a density of 24 kg / m?.
Made in EU.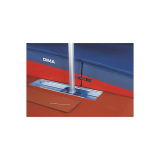 Standard rail to be embedded with sliding cart and cover
Article: AVDM1200
Ideal for indoor use or for multi—sport areas.
Rails made of high quality steel, fitted into an aluminum frame box for a controlled and safe installation. Lid to be covered with synthetic.
Width of the frame : 380 mm
Length of the frame and rail: 1500 mm
Width of rail : 350 mm
The sliding carts can be equipped with either ref. AVDM1028 or AVDM1029 pole—vault uprights.
Made in EU.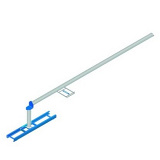 Competition foldable pole-vault uprights without rail. IAAF certificate.
Article: AVDM1029
Adjustable height from 1.70 m to 6.45 m.
Foldable.
These pole—vault uprights are to complete with rails (diverse models available according to configuration).