Pole Vault Pit Athena 2. IAAF certificate.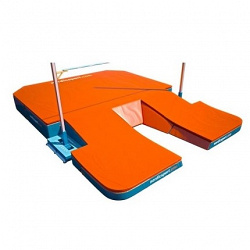 Article:

AVNO0037

Competition pit, IAAF certified. Protection pads for stands included. 880x670x80 cm.

All Pole Vault landing pits are delivered with a reversible spiked shoe protector. Spiked shoe netting Ferrari, for all spiked shoe protectors. Made in EU.
Another sports equipment from category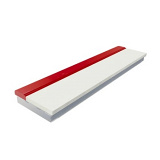 Take Off Board System Elite. IAAF certificate.
Article: AVNO0045
High quality take off board. With under structure of aluminium on which a board of wood is mounted. Equipped with height adjustment for perfect fitting. Complete with demountable plasticine insert. Steel scraper for applying plasticine included. Made in EU.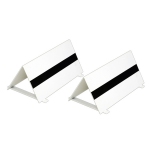 Take-off markers
Article:AVSS1098
Pair of take—off markers made in varnished steel white colour whith black band. Made in EU.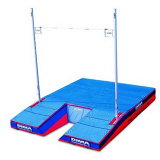 International modular pole vault landing system. IAAF certificate.
Article: AVDM1011
Dimensions: 8.00 X 6.00 X 0.87 / 0.47 m
Colour: Red, blue
Level: F.F.A / I.A.A.F LEVEL 2
Compliance with: I.A.A.F N° E—99—0076 certified. NF EN 12503—2 type 11 certified.