Reversible meeting modular pole vault landing system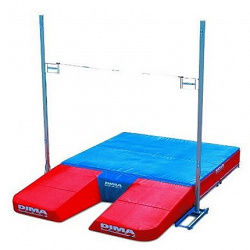 Article:

AVDM1018

Dimensions: 7.00 X 5.00 X 0.80 / 0.50 M

Distance between the vault boxes: 6.15 m.

Colour: Red, blue

Level: F.F.A / I.A.A.F LEVEL 1

Compliance with: NF EN 12503-2 type 11 certified.

The blocks and the upper mat are covered with weather-resistant synthetic material, the upper side of which is covered with a mesh to protect against studded shoes.
The upper mat is 7 cm thick with a cover made of material that protects from studded shoes.
The block filler is made of polyurethane foam with a density of 24 kg / m³.
Each block has its own cover.
Blocks, mats connected by belts.
Reversible font extensions 200 cm.
The central sections rest on a galvanized platform.
Made in EU.
Another sports equipment from category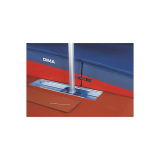 Standard rail to be embedded with sliding cart and cover
Article: AVDM1200
Ideal for indoor use or for multi—sport areas.
Rails made of high quality steel, fitted into an aluminum frame box for a controlled and safe installation. Lid to be covered with synthetic.
Width of the frame : 380 mm
Length of the frame and rail: 1500 mm
Width of rail : 350 mm
The sliding carts can be equipped with either ref. AVDM1028 or AVDM1029 pole—vault uprights.
Made in EU.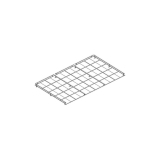 Platform for high jump landing system
Article: AVDM1223
Galvanised metallic platform elevated 10 cm on wide feet, equipped with side bars to maintain mattress blocks. Supplied in separate elements with fixing jaws.
Made in EU.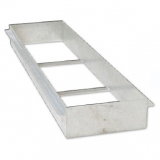 Box for take-off board
Article:AVSS1434
Galvanized steel. Made in EU.