Equipment for football stadiums
AVK Group provides comprehensive fitting out with sports equipment for football stadiums. Please see a brief review of the sports equipment.
Professional sports equipment for football
Sports equipment for football stadiums of international level is subject to the UEFA regulations on infrastructure of stadiums and safety. Additional certification in football federations is not required for the sports equipment.
Some elements of the equipment can be aligned in their structure with the corresponding peculiarities of a project for comprehensive fitting out of stadium.
The list of professional football equipment: goals, nets, equipment for trainings at the stadiums: stands for ground moves, chips, cones, barriers, mannequins for kicks training, football guns for training of goalkeepers and standard positions.
Go to the catalog of sports equipment for football stadiums and place an order
Process equipment for football stadiums
Comfort and safety are essential issues when fitting zones directly adjusting to the football pitch: spectator seats, media and pundits work areas, places for judges and reserve players. Terrace became a thing of the past. Modern convenient arm-chairs took their place and are present in great variety.
AVK Group being a qualified provider of sports equipment selects the most efficient solutions of providing buildings with such equipment.
The list of process equipment for football stadiums: terrace and economy, business, VIP- and VVIP spectator seats, furnished places for reserve players, places for judges, pundits and media, equipment for equipment storage, telescopic tunnels for players exit to the field,
Go to the catalog of technological equipment for football stadiums and place an order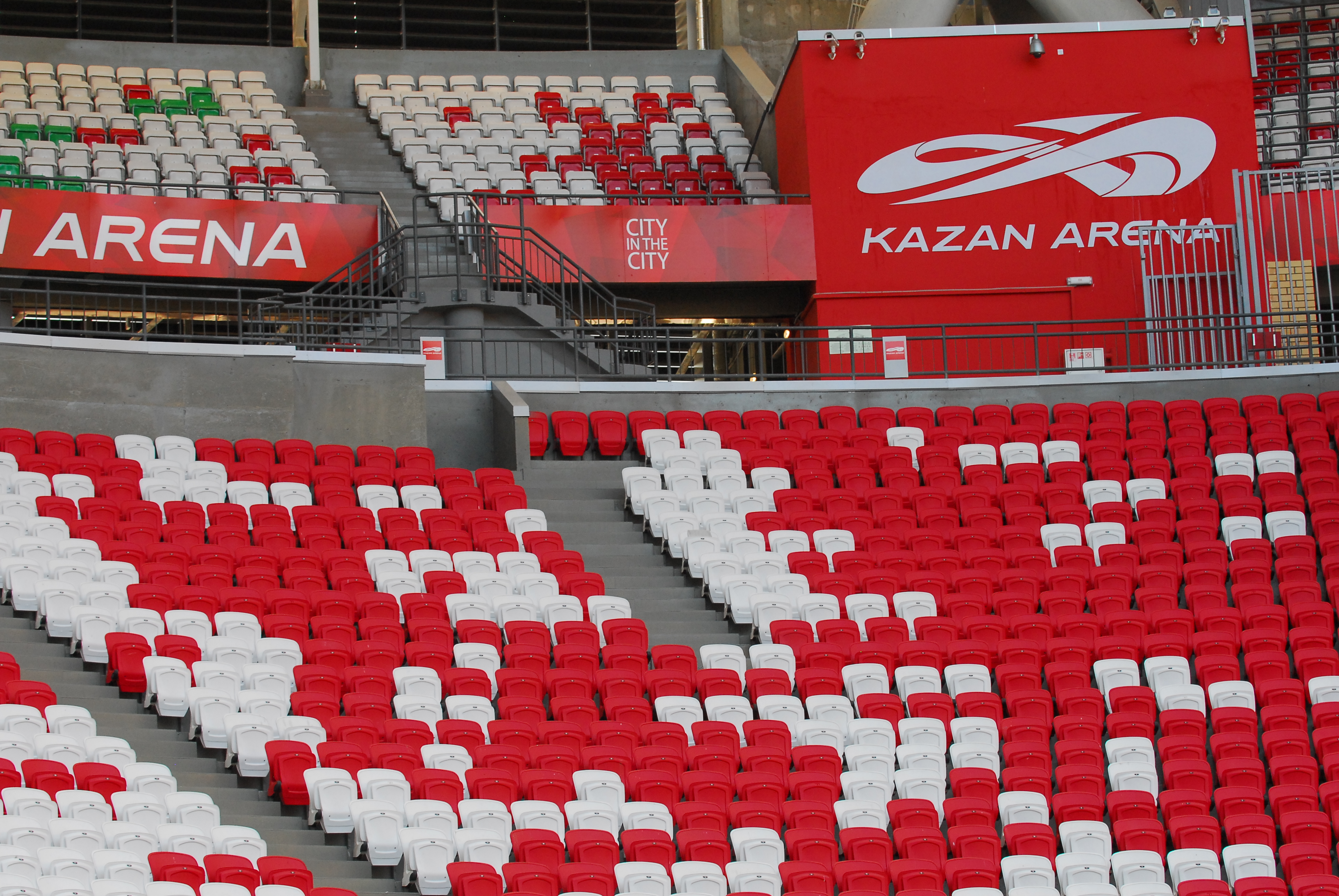 Electronic displays and football management program
A modern stadium without electronic displays and video screens placed along the pitch perimeter to broadcast commercials and other information is something unthinkable.
Rules for placement of video equipment within stadium territory:
ensuring optimum view for all spectators;
prevention or reduction of spectator seats losses (when a display is to be installed in refitted stadiums);
placement of screens is so, that they do not pose a hazard for spectators and spectators do not have access to them.
Installation of color video modules to broadcast commercials in the stadiums will help attract to the stadium's budget additional profit from commercial.
AVK Group CIS having a status of the exclusive representative of Swiss Timing range of football displays varieties and displays of players' substitution.
The list of electronic displays for football: numeric, symbolic or matrix, monochrome or full color displays, video modules.
Go to catalog of electronic displays and place an order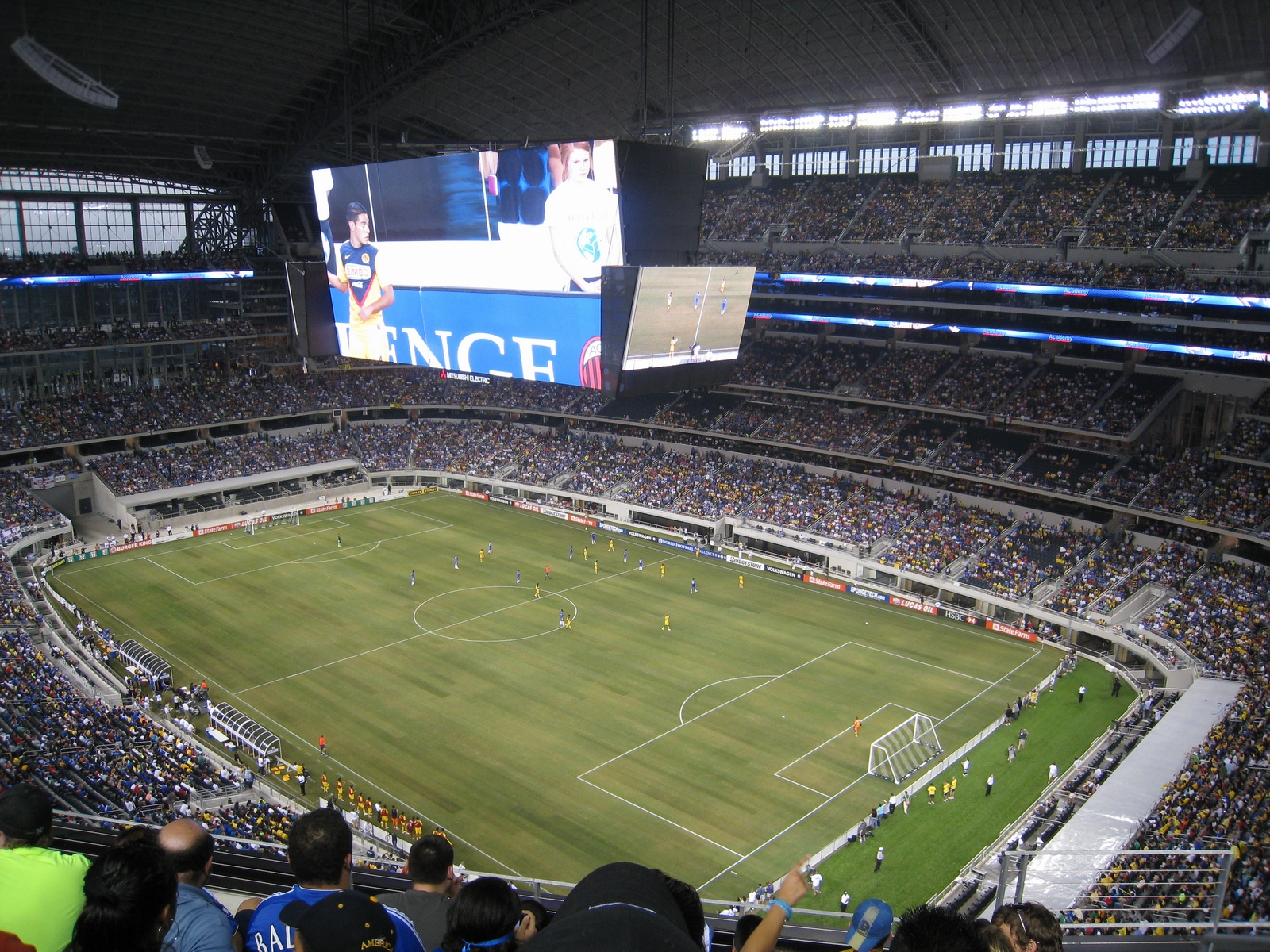 Equipment for stadium changing rooms
Stadiums of international level are to be equipped with a whole range of the changing facilities: for football players, judges, coaches and maintenance staff.
Required components of changing rooms are to be specified at the stage of stadium designing taking in account technical regulations and standards of football federations and competition rules.
Besides, equipment of the changing rooms shall meet the requirements of sanitary and hygienic and ergonomic standards. Such standards shall regulate allocation of cases for changing rooms and completeness of equipment.
The list of equipment for changing rooms: special-purpose seats and cases for changing rooms, benches, racks, anti-skid coatings, massage table, hair dryers, special purpose fridges, tactical boards.
Go to the catalog of equipment for changing rooms and place an order
Additional equipment and furniture
Equipment of auxiliary premises of stadium varies depending on class of the future stadium and is to be determined at the designing stage. Besides, at the designing stage it is possible to make provisions for business premises within the stadium territory: office premises, small conference rooms, restaurants, swimming pool, etc.
Thanks to such premises the stadium is capable of earning profit even not only on game days.
The list of additional equipment: equipment for medical offices, rooms for doping control, swimming pools and warm up rooms, furniture for conference rooms, halls, office premises, executive offices, cafes and cloakrooms.
Go to the catalog of additional equipment and furniture and place an order