Sports equipment for track and field at school halls and playgrounds: auxiliary equipment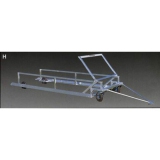 Article: hurdle—cart—alu
Made in: Germany
Model: RU 26442
Category: Athletics equipment

Specifications:
Made of fully welded, reinforced aluminium profile.
Walk in design for loading and unloading from the rear. Equipped with heavy duty pneumatic tyres. Very easy to handle.
Takes 30—40 hurdles.
Other dimensions on request.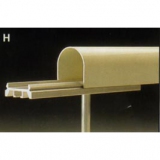 Article: track—curbing
Made in: Germany
Model: RU 00100
Category: Athletics equipment

Specifications:
Made of heavy aluminium, natural or white anodized.
Easy to install and to maintain.