Sports equipment for skating at ice arenas: floorings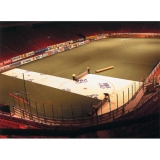 Made in: EU
Category: Flooring for ice arenas

Technicals Features:
Rinktex – a smart, insulating material which can be laid on ice. Rinktex enables an arena or ice rink to be put to other uses, increasing the owner's revenue.

All arenas and ice halls need to generate income. In just a couple of hours, Rinktex transforms an arena, ice rink or sports hall into a versatile venue for concerts, exhibitions or indoor sports. Rinktex is used by leading arenas such as the the Ericsson Globe, Scandinavium, Kinnarp Arena and many others. Rinktex can be laid straight onto ice or floor, and then all you have to do is add chairs or grandstand seating before opening the doors to the public. Naturally you can cover just part of an ice rink and leave the rest as bare ice.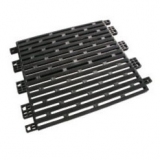 Made in: EU
Model: Tarima TF
Category: Floorings

Technicals Features:
This flooring is recommended for providing safe, non—slip surfaces in passageways or on staircases, once they have been inserted in metal brackets.

Made from high quality polypropylene copolymer with an openwork surface of 90 x 7 mm grooves for drainage purposes (rainwater, etc.).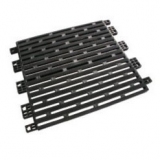 Made in: EU
Model: TFA
Category: Floorings

Technicals Features:
They offer excellent resistance to abrasion and weather—induced ageing. The flooring is resistant to vandalism thanks to its ribbed support structure. It withstands a high level of friction and is very resistant to impacts.