Stadium seats M90 - FIBA approved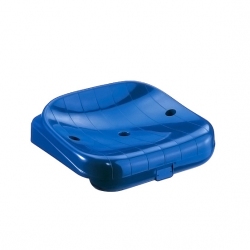 Article:

stadium-seats-m90---fiba-approved

Made in: EU

Model: M90

Category: Tribune, seats

Technicals Features:

Seat without backrest, FIBA approved. Its shape allows the user to enjoy the sport event in total comfort, without sacrifi cing strength and durability thanks to the 2 fi xing points and the numerous ribs under- neath the seat.

OVERALL DIMENSIONS

Height 110 mm, depth 350 mm, width 400 mm.

MATERIAL

Polypropilene (PP) or polyamide (PA); injection moulded.

INSTALLATION

Directly on concrete step, on riser mounted polyamide or metallic bracket, on metal beam 2-3-4-5 seats.

FIXING

Provides 2 fi xing points; the numerous ribs under the seat reduce possible vandalism.

DRAINAGE
Central hole for water or dirt drainage.
ACCESSORIES
PVC or aluminium numbered label secured by means of anti-tear rivets, metallic armrest with plastic pad eventually complete of glass holder.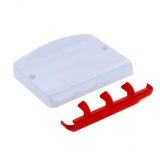 Stadium seats M94 with front piece - FIBA approved
Article:stadium—seats—m94—with—front—piece———fiba—approved
Made in: EU
Model: M94 with front piece
Category: Tribune, seats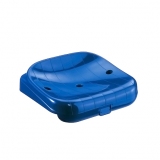 Stadium seats M90 - FIBA approved
Article:stadium—seats—m90———fiba—approved
Made in: EU
Model: M90
Category: Tribune, seats