High jump school landing mats SpikeFlex-school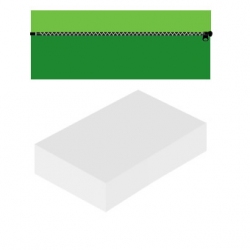 This equipment is no longer supplied. Please search through the catalog for analogues.
Article:

high-jump-school-landing-mats-spikeflex-school

Made in: EU

Model: SpikeFlex-school

Category: Main athletics equipment

Technicals Features:

This mat is a little harder but also less expensive and therefore it is optimally suited for school sports where the drop heights are mostly lower.

The safety of the young athletes is of course still guaranteed.

application: school sports

mat core: monoblock

design: overall cover with zipper

anti-wear mat: -

cover: overall cover with zipper over three sides

bottom side: skid-proof gymnastic mat material, color gray

handles: two handles on each of the longitudinal sides

sizes:

300 x 200 x 50 cm

400 x 200 x 50 cm

400 x 300 x 50 cm
Another sports equipment from category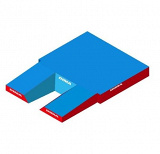 Federal comfort plus single cover pole vault landing system.
Article: AVDM1009
Dimensions: 7.50 X 5.50 X 0.80 / 0.50 m
Colour: Red, blue
Level: F.F.A / I.A.A.F LEVEL 1
Compliance with: NF EN 12503—2 type 11 certified.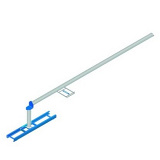 Competition foldable pole-vault uprights without rail. IAAF certificate.
Article: AVDM1029
Adjustable height from 1.70 m to 6.45 m.
Foldable.
These pole—vault uprights are to complete with rails (diverse models available according to configuration).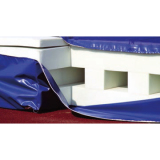 Pole vault landing area
Article:AVSS1171
Dimensions: 700x600x80 cm.