Figure Skating Judging system - ISU Approved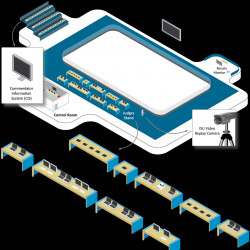 Article:

STFS

Manufacturer: Swiss Timing (Switzerland)

Category: Scoring and Timing systems

Specifications:

The latest edition of the ISU Judging System is designed for scoring national and international Figure Skating events. New features, less cabling and enhanced usability make the ISU Judging System with videoreplay the perfect choice for local, national and international competitions alike.

Sertifcates: ISU approved

The Swiss company "Swiss Timing" offers scoring and timing systems for the sports industry. The single features and complete sets strongly depend on the configuration of the sports arena in which they are installed and the level of sporting activities to be conducted. If you want to implement a scoring and timing system - please refer to our managers. They will help you decide on the appropriate equipment and will answer all your questions about options, costs, delivery dates, etc. of the system.
Another sports equipment from category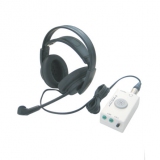 Telephone set with headset
Article: 3431.921
Autonomy about 100 hours
Microphone—headset dynamic microphones and headsets
Power supply 1 x 9V battery
Manufacturer Swiss Timing (Switzerland)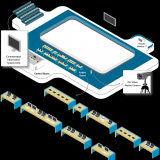 Figure Skating Judging system - ISU Approved
Article:STFS
Manufacturer: Swiss Timing (Switzerland)
Category: Scoring and Timing systems
Specifications:
The latest edition of the ISU Judging System is designed for scoring national and international Figure Skating events. New features, less cabling and enhanced usability make the ISU Judging System with videoreplay the perfect choice for local, national and international competitions alike.
Sertifcates: ISU approved