Leather heavy bag 150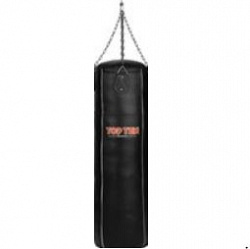 Article:

AVTT1015

Made in: EU

Material: Thick genuine leather

Special pressed mixture

Dimensions: Ø 33 cm

Height: 150cm

Colour: Black

Weight: 50 kg
Another sports equipment from category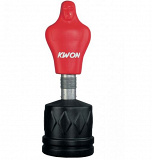 Water Dummy
Article: AVKW1023
Made in: EU
Free standing punch bag with extremely high quality, attractive design and easy to handle.
Colour: Red/Black
Unfilled weight:
20 kg. water—filled: 150 kg. sand—filled
Training Bag Standard 150 cm
Article: AVKW1003
Made in: EU
Material: Vinyl, foam insert.
All training bags are supplied with a stainless—steel, chrome—plated chain for hanging and Punching Bag Joint.
Colour: Black
Weight: Approx. 42 kg.
Dimensions: Approx. 150 cm long, 35 cm dia.
.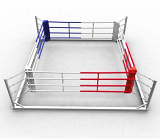 Boxring 5x5 without Floor
Article: AVKW1024
Made in: EU
Training ring 5x5m floor frame without foam and upper canvas..
Frame material: Steel.
Dimensions
external: 5 x 5 m
internal: 4 x 4 m
Color: White, blue, red.